featuring
Lancaster County Home Improvement Professionals
[ Click each Question for the Answer ]
My insurance company just started offering underground service line coverage, is this something I should add to my policy?
Answer provided by: Tracy Joe | Personal Lines Account Executive | EHD
Once an underground line leaves your residence, it is excluded by your homeowner policy. What happens when your sewer or water line is damaged and the area needs to be excavated in order to get to it? In the past, this would have been the sole responsibility of the homeowner. There has been a high demand in the marketplace for a coverage to help alleviate the financial stress of damage to an underground line. To meet that demand, many carriers have introduced an underground service line endorsement.
This endorsement provides coverage for many underground lines, including:
Communications
Compressed air
Drainage
Electrical
Heating
Waste disposal
Water
Coverage is provided for most losses including:
Wear and tear
Rust and corrosion
Mechanical Breakdown
Freezing
Tree or other root invasion
Most carriers are offering this coverage with the same or lower deductible than the homeowner policy. In most circumstances the coverage costs between $35-$150 a year. Each carrier has different limits that can be purchased, so you will need to check with your trusted Insurance Professional to see what options are available to you.
EHD is one of the region's largest and most trusted privately held insurance brokers, providing the resources, experience and people to help individuals manage risk, control losses and protect their interest and assets. If you have any questions or for more information, please call EHD at 800-544-7292 or visit ehd-ins.com.
Wine storage is becoming a frequent addition to new homes and remodeling projects. Would I be able to integrate wine storage in my new kitchen remodel or do I need to have space in the basement or cellar? What are some of my options?
Answer provided by: Michael Martin | Designer & Consultant | MK Designs, LLC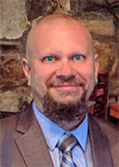 Wine cellars or storage is a valuable addition to any home. We have seen a tremendous increase in our wine storage manufacturing over the past year or more. While a lot of our wine enthusiasts dedicate a room in their basement to storing wine you can easily include this in other areas of your home.
Before going further, here are some questions you may want to consider.
Am I actually going to be storing my wine for aging purposes? If this is the case it would be best to dedicate an area in your basement. Michael Martin Designer & Consultant MK Designs, LLC Aging or collecting wine and keeping it for long periods of time requires a relatively dark and controlled atmosphere. Temperature and humidity are very important as well as the room's construction.

If you are not aging or storing wine for long periods of time (years) the question would be how many bottles do want to have? What sizes are the bottles you want to store or display? Standard wine bottles 750ml average 3"-3 1/4" round x 12"-13" tall while Champagne & Burgundy bottles can be up to 3 3/4" round. Magnum style bottles 1.5 liters average 4"-4 1/2" round x 13 1/2" tall. Jeroboam style bottles average 5"-6" round and 19"-20" tall.
In the kitchen there are many ways of adding wine racks, square cubbies and some exciting new storage products to cabinetry. We frequently design cabinetry for this purpose. This application would be good for 6 bottles to 18 bottles. If you buy wine in cases or a large variety of bottles to keep on hand you have some simple options that can look very attractive while not being cost prohibitive.
The frst place to consider would be any closet or pantry space. With the variety and versatility of Cellarium racking systems we can easily ft hundreds of bottles of multiple sizes in small spaces. Changing the door of a closet to include a glass panel and adding LED accent lighting makes a very impressive looking wine collection with very little investment. If a controlled environment is needed there are several self contained units that can be installed to maintain the ideal temperature of 55 degrees and 70% humidity.
A couple other options would be adding a tall pantry cabinet with cubbies and glass doors. We have built many wine locker cabinets, some as small as 18"W x 15"D x 84"H, that could ft most anywhere. There are some really attractive wood or metal peg systems as well that can be installed on any wall space. These can be left open or have a simple glass enclosure. Again adding LED lighting really makes your wine bottles an attractive conversation piece. Our LED lighting comes in many different applications and you can change the lighting to any color of the rainbow with just a touch from your smartphone.
If you have any questions please do not hesitate to call me at 717.824.5965 or by email at mike@ mkdpa.com. Either way, I'd be happy to share my wine cellar expertise with you.
An ER nurse friend of ours told us recently of an injury they treated as a result of a faulty automatic garage door. Is this something homeowners should be concerned about and, if so, what precautions can we take?
Answer provided by: Steve Baugher | Business Manager | Shank Door
Yes, it's hard to imagine that your garage door could pose a safety hazard—but it can and does happen! In fact, injuries caused by automatic garage doors are responsible for asignificant number of emergency room visits each year. Thisisn't to say that garage doors are inherently dangerous,but they must be treated with plenty of care and caution.The following six tips will help ensure that your garage doornot only remains in excellent condition but also stays safeenough to use without injury.
KEEP YOUR HANDS AND FINGERS AWAY FROM PINCHPOINTS. Your garage door features a variety of joints andcrevices that could serve as pinch or crush points. Theseinclude areas where garage door panels join together. It's all too common for homeowners to inadvertently place their fingersbetween panel sections while attempting to manuallypull down the door, resulting in serious hand or finger injury.If you ever need to manually close or open your garage door,it's much safer to do so using the garage door's attachedhandles or by grabbing a safe gripping point as indicated bythe garage door manufacturer. It's also a good idea to avoidplacing your hands and fingers between cables, hinges andother sections of the garage door that could pose a crush orpinch hazard.
KEEP AN EYE ON YOUR GARAGE DOOR CABLE. Like otherparts of your garage door, the cables can get worn out withenough time and usage. Rusted, frayed and/or kinkedcables are often a ticking time bomb, with each day bringing them closer to the brink of failure. Steel cables in thesestates lack the structural integrity needed to support youropen garage door.
If your garage door cables appear to be in bad shape, youshould have them replaced by a professional as soon aspossible.
MAINTAIN AND TEST YOUR SAFETY SENSORS. A typicalgarage door weighs anywhere from 250 pounds to 400pounds — that's a lot of weight for your automatic garagedoor opener and your garage door springs to support. Asyour garage door closes, the last place you want to be is inits immediate path, since the sheer weight alone could posea crushing hazard for anything or anyone underneath.For this very reason, just about every garage door openercomes equipped with a built-in auto-reverse feature. Thisfeature uses a pair of infrared safety sensors to detectobjects within the garage door's path, allowing the doorto automatically reverse direction and avoid crushing anyobjects that happen to be in the way.
It's important to have your safety sensors checked andtested on a regular basis to ensure that this feature remainsfunctional. Over time, the safety sensors can get coveredin dirt and grime, which could allow the garage door toreverse on its own.
HAVE YOUR GARAGE DOOR'S BALANCE CHECKED. Keepingyour garage door properly balanced is also importantfor preventing injuries. A garage door can lose its balancedue to a gradual loss in spring tension, often resulting inone side of the garage door falling farther than the other.This causes the garage door to get hung up in its own tracks as it opens or closes. Too much tension due to improper spring adjustment can also cause the door to driftopen.
If your garage door appears crooked or you're having ahard time opening and closing it, you may want to haveyour technician check its balance. If necessary, the techniciancan also rebalance your door, restoring it to its safeoperation.
LEAVE SPRING-RELATED REPAIRS TO THE EXPERTS. Youmay be tempted to adjust or even replace your own garagedoor springs, but there's a good reason why you shouldleave these tasks to the professionals. For the averagedo-it-yourselfer, performing maintenance on garage doorsprings can be a dangerous task due to the potential forinjury.
Torsion springs are especially dangerous to handle sincethey're kept under tremendous tension. A sudden breakagecan easily result in serious injuries, especially if it occursduring the middle of an adjustment or removal.
If you need new springs, you're better off having yourgarage door technician take care of the installation andmaintenance. Your technician will have the tools and trainingneeded to safely deal with your garage door springs,plus you'll have peace of mind knowing that the job wasdone correctly the first time around.
DON'T SKIP OUT ON REGULARLY-SCHEDULED MAINTENANCE.Skipping out on regularly-scheduled maintenancefor your garage door not only makes it unsafe to be around,but it can also shorten its overall lifespan. A properly designed andwell-maintained garage door can last for several decades. For this reason,it's usually a good idea to have a technician take an up-close lookat your garage door at least once a year.
For more information on improving garage door safety, get in touch with the helpful pros at Shank Door today.
Although we purchased an older home, we are first-time homeowners.Having never had to worry about home maintenance, what advice do you have for us especially for these cold, wintery months?
Answer provided by: Tracy Joe, Senior Customer Service Agent, Engle-Hambright & Davies, Inc.
Preparing your home for winter is a very important annual ritual for homeowners. Tuning up your heating system now can help prevent more costly emergency repairs at the height of a storm. The following winter maintenance tips can help you prepare your home to withstand another cold season:
HEATING SYSTEM
Have your furnace checked and serviced before the heating season begins.
Clean or replace the furnace filter
Have your chimney, fireplace, wood or pellet stove inspected and cleaned by a licensed chimney specialist.
It is good to keep your fuel tank filled, keeping an eye on the levels throughout the winter.
You should keep the heat set no lower than 55 degrees. Open doors to unoccupied rooms to keep an even temperature throughout the house.
INSULATION
Inspect and upgrade insulation as needed
Add extra insulation in the attic to help guard against ice dams
Add weather stripping around doors and caulk windows to reduce draft and heat loss.
UTILITITES
Check for water leaks and fix any problems immediately. Wrap water piping in heat tape.
Know where the main water supply is located in the case of emergency.
If you are going to be away for an extended period of time, consider shutting the water supply and draining the pipes.
SAFETY MEASURES
Trim trees and remove dead branches so they do not damage your home or injure someone.
Keep gutters clear of leaves, sticks and other debris. This will allow melting snow to drain.
Repair steps and handrails to make them safer in the ice & snow.
Check smoke detectors and fire alarms and replace batteries if necessary.
Make sure there is nothing obstructing the outside vent to the dryer, stove, furnace or fireplace.
Be sure to keep the area around a fireplace, wood or pellet stove clear of debris.
Consider adding a water leak detection and automatic water shut off system. This will detect unusual flow rates in your plumbing system, sound an alarm, and automatically turn off the main water valve.
CARBON MONOXIDE
Know the risks of carbon monoxide. Anything that burns fuel produces this toxic-by-product. If your home is not properly vented, inhaling carbon monoxide can trigger serious health issues and at higher concentrations, even death.
Keep vents clear
Do not run engines in a closed area
Install and regularly maintain CO alarms
Taking the time to perform these tasks can greatly reduce the chance of a loss or bodily injury over these cold, wintery months.
EHD is one of the region's largest and most trusted privately held insurance brokers, providing the resources, experience and people to help orga- nizations manage risk, control losses and protect their interests and assets. If you have questions or for more information, call EHD at 1-800-544-7292 or visit ehd-ins.com.
Why would I want to buy Equipment Breakdown Coverage? Doesn't my homeowners insurance cover that?
Answer provided by: Tracy A. Joe, Senior Account Representative, Engle–Hambright & Davies, Inc.
The answer to this question is a complicated one. Your homeowners policy might cover some types of losses that can occur to equipment, however the cause would need to be a covered loss as stated in your policy or a cause of loss that is not excluded.

Equipment Breakdown Coverage, if purchased, would protect your household equipment for losses that are normally excluded under the homeowners policy, such as mechanical, electrical and pressure system breakdown. The coverage would not include normal wear and tear that occurs over a period of time. A mechanical breakdown is generally a sudden occurrence. Some of the equipment that can be covered by this endorsement would be, but is not limited to: A/C units, garbage disposals, swimming pool equipment, home security systems, water heaters, well pumps, furnaces, refrigerators/freezers, washers/ dryers and Jacuzzis.

Some examples of losses that would be paid under Equipment Breakdown, but not the standard homeowners policy are:

• your A/C system had an electrical short and the compressor needs to be replaced;
• a voltage spike damages a television/home entertainment center;
• the low water cut-off switch fails causing the boiler to overheat and crack; and
• the circuit board in a freezer arcs and the unit has to be replaced.

These are just a few types of claims that would have been covered had Equipment Breakdown Coverage been purchased. The time of loss is no time to find out if you will be covered or not. You will need to contact your agent to find out if Equipment Breakdown Coverage is available through your insurance company and what the cost would be. The cost, compared to a home warranty, is minimal for having peace of mind.
For more information, don't hesitate to call us at 717.394.5681 or visit us online at ehd-ins.com.
Why is the renovation on my home taking so long and cost so much more than the renovations I see on DIY and HGTV?
Answer provided by: Kris Ross, COO/Owner, K&R Contractors
Shows like 'Love It or List it', 'Property Brothers', and even my favorite 'Fixer Upper' are fun to watch but very unrealistic when it comes to the amount of time and money that it takes to do the jobs that they air.
A General Contractor is like a conductor, making sure that everything goes smooth and that subcontractors are on the job during the times that they are needed and not there when they are not. Sometimes, in remodeling, this can be the greatest challenge because you cannot predict unforeseen issues until you are down to the studs. When things like this happen, there are changes which may or may not present themselves as change orders to the customer but ultimately this means that you now have to wait until the issues have been dealt with before moving forward. These are things that the home improvement shows do not fully explore. More often they gloss it over like it is a mere bump in the road when in fact most times this involves more inspections by the township or possibly even engineer approvals. However there are times that it can be simple, but most times, especially in older homes, it is not just a quick fix. Things like this will take time.
As for the unrealistic cost of these jobs, it all comes down to one word. Sponsors! All of the commercials that interrupt your viewing pleasure have donated or provided free materials at some point in the job that you are viewing. Contractors are also encouraged, even bullied, to work for the network at discounted rates in exchange for the publicity that they receive. It is unrealistic for homeowners to believe that after taking out a wall for that new open floor plan that everyone wants today to accommodate a new kitchen with quartz countertops, glass mosaic tile backsplash, hardwood floors, and new top of the line appliances, that you are only going to pay $30,000. Homeowners should know that if they can buy something at their local home improvement store for the same cost, or close the same cost that is being shown in these home improvement shows, that in all probability, the TV installer didn't get paid for their time and effort.
It should come without saying, but I find myself explaining more times than not, that although the homeowners on the shows are presented with fully furnished homes, some even with "specialty made furniture for the homeowner", that these are not in the price of the remodels. As in the case of "fixer upper", if the homeowner chooses to not pay for these pieces, they are taken to Joannes Gaines shop, Magnolia, for future sale and not just given to them as a gift. The homes are "staged" to help the homeowner, and viewers, to get that WOW factor and appreciate the space that has been transformed.
I feel as though renovation shows have their place in our industry due to the fact that they encourage people to change things up and keep their spaces fresh and new. It provides people with ideas, and gets the juices flowing so to speak to get out there and either do the work that they can for themselves, or hire a contractor to bring them the WOW factor that they are so looking for in their homes. And although, while these shows can create fun, entertainment, and inspiration for viewers, they neglect to provide them with realistic expectations of the cost and time it takes to get the job done. So remember the next time you hand your contractor your "must have list" with your "tiny budget" and an "unrealistic time frame in mind", that your contractor is working with a realistic budget and time frame for your project, and not one that is made for TV.
Next time you watch your favorite DIY show and have an inspiration for your home, or even want to consult on your upcoming home improvement, give us a call at 717–284–0444.
We just came back from visiting friends who built a beautiful new home on the Carolina coast. Of the many great features they included in designing their home, the one that makes me most green with envy is their central vacuum system. Wow, talk about convenience! Is this something that can be installed in an existing home or do we need to build a new one?
Answer provided by: Jonathan Allgyer, Owner, Thermal Logistics, Inc
Ah...great question! Somewhere along the line, a myth got started that if the builder didn't install vacuum tubing in the wall during construction, there is no way to do so after the fact. Or that to do so would cost an arm and a leg.

And because many associate central vacuum systems as being a very high–end luxury item seen almost exclusively in upscale new home construction, it must be very, very expensive. When I actually get the chance to talk to people about the convenient ways to keep their homes clean and discuss the other reasons for centralized cleaning, I often get a surprised reaction when the price is revealed. And that goes for those building new as well as those doing a retrofit into an existing home.

Another common misconception is the belief that doing a retrofit will require major drywall cutting, a lot of dirt and dust, not to mention a new interior paint job. Such thinking, incorrect as it is, causes many to give up on the idea as it just doesn't seem worth it. If all those problems were in fact true, I would have to agree. The truth is, in addition to a central vacuum system's affordability, doing a system retrofit in an existing home like yours is easier and less intrusive than you'd think.
As you observed at your friend's home, the convenience aspect of using a centralized cleaning system is simple to understand. You no longer have to drag around that ankle biting canister vacuum. Especially for some of our older customers, carrying a heavy upright vacuum up and down the stairs is awkward and can be dangerous. With our retractable hose technology, you have powerful cleaning right where you need it and when you are done, the hose just retracts back into the wall and out of the way. In addition to full-home use on all surfaces including steps, a central vac system is the ideal solution for vacuuming garages as well as automobiles.
So while convenience is certainly a major motivating factor in purchasing a central vacuum system, there are other factors that appeal strongly to homeowners. Chief among them are the health benefits in terms of dramatically improved indoor air quality, the return on investment, as well as doing the right thing for the environment by no longer filling our landfills with disposable cleaners.
The central vacuum system that I carry, VACUFLO, is three to five times more powerful in terms of actual cleaning ability than most disposable vacuums. This is due to the power of the electric motor, which because you aren't carrying it throughout the house, can be and actually is much larger. In this application, large motors are better than small ones.
Additionally, unlike a portable vacuum, with a quality, properly operating central vacuum system, 100% of the vacuumed dirt and dust is either collected in the power unit's dirt bucket or vented outside so those in the home won't have to breath it! With a portable vacuum, many have experienced the foul odor left behind from running and storing the vacuum. Some describe the odor as that of a wet dog.

Let's face it, a strong portable vacuum with mediocre filtration will clean fairly well, but then you have to breathe what comes out of the back end of that vacuum—the nasty stuff just collected (dirt, dust, mold spores, pet allergens). Thus, the odor. Alternatively, a well-filtered portable vacuum will have limited airflow which means it won't be able to pick up much of the offending particles—leaving them in the carpet or on the floor. Not good either.
While I can't guarantee that a central vacuum system will make you fall in love with cleaning, my goal is to introduce you to the most convenient and powerful way to get your home clean and dramatically improve your air quality.

In terms of investment, a centralized cleaning system can be a great value over the life your home. Consider that the average American home has 3.4 vacuums in it. This speaks to the disposable nature of these things. Most likely 2 or 3 of them are sitting broken or in pieces in a closet or garage. Many times it costs more to repair them than replace them and over a few decades, that expense will total more than the cost of a central vacuum.

Should you decide to sell your home down the road, your central vac investment will be a nice draw for discriminating home shoppers and, thus, add value to your home. I know for certain that all the disposable vacuums you sent to the landfill over those years will pay you absolutely nothing.

For more information, please don't hesitate to call me at 821.6665.
Although our home can be saved, we just had a devastating house fire. What can I do to expedite the process of my disaster restoration project?
Answer provided by: Jason Garman, Owner, ReNew Fire & Water by Garman
The sooner you call your insurance agent, the sooner your claim will be filed and assigned an adjuster to review your damage. They will likely recommend you to a professional disaster restoration company, however you are not obligated to hire the firm they referred if you have another preference.
The first couple of hours are critical to maintaining the integrity of your home after experiencing wind, water, or, in your case, fire damage. Ensure the best results and limit other damage to your home by selecting a restoration company that can provide you with high quality work and get started immediately. They should be able to arrive at your property within two to four hours of your call and begin the process of evaluating and stabilizing the environment to prevent further loss.

Once the property is stabilized and safe for entry, you can make progress while waiting for the insurance adjuster to arrive:
• DOCUMENT — take photos or videos of the property damage inside and outside, as well as damaged possessions.
• RESCUE — find and protect the "irreplaceable" valuables such as money, jewelry, insurance papers, photos, and family heirlooms. Relocate them to a safe place. Paper items should be air dried within 48 hours to prevent mold. Non—porous items, like wood furniture, should be moved to a safe area for drying or cover them with heavy–duty plastic and place aluminum foil below the feet to prevent staining. Dry metal objects and rub or spray them with oil to prevent rusting.
• ORGANIZE — separate damaged and undamaged belongings and store them for the adjuster to examine.
• VERIFY — locate receipts, canceled checks, or proofs of purchase for high cost items like major appliances, if possible. Record manufacturer's name; serial and model numbers; price; location and date of purchase; and a description of the items.
• DISCARD — health hazards like rotting food or debris should be thrown away as soon as possible. Porous items like mattresses, pillows, and particleboard furniture are likely to not be saved and can be removed. Notify your adjuster of these recorded losses prior to trashing them.
• PLAN — if relocation is necessary, determine where you'll live while clean up occurs.
FINANCES
Verify that your financial institution has everything they need to keep the process moving. If your mortgage holder is listed on your insurance policy, you will need their approval to cash the insurance claim check. Make sure your loan will not be affected if you repair damage. Ask if they can offer financial help such as deferred interest payments for a month or two. You may need to apply for a second mortgage to cover costs.
Some homeowners prefer to pitch in with the restoration process to reduce cost and further speed the process. This can be helpful for items like clothing, linens, kitchen items, documents, books, yard or lawn work, and minor debris. Tasks that should be left to the professionals are:
• Structural repairs
• Restoring electrical service
• Wallboard taping and finishing
• Checking the water system to ensure that it is safe to drink
• Major debris removal (such as tree cutting)
• Electrical and gas appliance and motor cleaning and repair
• Cleaning leather, furs, upholstered furniture, and expensive carpeting
• Major flood proofing projects such as moving or elevating a home
Once cleanup is complete, renewing the property to pre–loss condition can begin. Hire local and reputable contractors that can provide references, a written estimate, and a signed contract.
After the construction commences, it is important to make and finalize your selections early in the process so that any necessary special order items don't slow down progress.
Finally, let your project manager or adjuster know right away if you have any concerns throughout the construction process. This enables them to quickly address time-sensitive items, limits unpleasant surprises, and puts your mind at ease.
Renew Fire & Water By Garman can handle any disaster recovery easily and quickly. We're a full–service restorations and renovations company and coordinate directly with your insurance company to file your claim and lessen unnecessary stress. As another Garman company, we honor the same long–standing values as Garman Builders and Renovations By Garman. When disaster strikes, call us to get your life back to normal — 717–733–1606.
Do I really need flood insurance?
Answer provided by: Tracy A. Joe, Senior Account Representative, Engle–Hambright & Davies, Inc.
It is a tough question to answer. Many homeowners are unaware that their homeowners insurance does not provide coverage for flood losses. Flood insurance is written as a separate policy and is sold by the government. You may believe that because you are not in a high risk area you will never have a flood loss. The Federal Emergency Management Agency (FEMA) reports that approximately 25% of all flood claims happen in low to moderate risk areas. Just because you haven't experienced a flood in the past doesn't mean you won't in the future. FEMA continually updates the flood maps, so even if you were not in a high risk area before, you could be now. You might ask the question, what is the definition of flood? According to the National Flood Insurance Program, a flood is a "general and temporary condition of partial or complete inundation of two or more acres of normally dry land area or two or more properties (one of which is yours) from:
overflow of inland or tidal waters;
unusual and rapid accumulation or runoff of surface waters from any source;
mudflow; or
collapse or subsidence of land along the shore of a lake or similar body of water as a result of erosion or undermining caused by waves or currents of water.
There are many causes of flooding. They include flash floods, heavy rains, ice jams, mudflows, new development, snow melt, tropical storms and others. Could one of these happen where you live? The answer is yes, it could. Floods can happen just about anywhere. Flooding is the most common and most expensive natural hazard.
There are many misconceptions with regards to flood insurance. One is that you must be in a "high" risk area to purchase flood insurance. As long as your community participates in the National Flood Insurance Program, you should be able to purchase flood insurance. Participating communities must agree to adopt and enforce floodplain management regulations, including construction and zoning laws minimizing the risk of flood damage. Contact your agent to find out if your community participates. Another misconception is that the government will bail you out if there is a flood and you do not have flood insurance. Don't assume that this is true. Even if federal disaster assistance is available, the loan must be paid back and with interest!
If you are in a low to moderate risk area, you may qualify for preferred flood rates which are lower than you might think. The maximum limit of insurance that you can purchase for your home is $250,000. If your residence value is more than that, you should discuss excess flood insurance with your agent. If you are considering purchasing flood insurance, keep in mind that coverage does not take effective until 30 days AFTER you purchase the policy.
For more information about flood insurance, visit FEMA's website @ www.floodsmart. gov. For insurance questions, don't hesitate to call us at 717.394.5681 or visit us online at ehd-ins.com.
Although we are in no position to put on an addition to our home, we desperately need more space. Every room and closet in our house looks cluttered and disorganized. We can't even park our cars in the garage anymore. Any suggestions?
Answer provided by: Jacey Lyn Ross, M.B.A., Interior Designer, California Closets
Wouldn't it be nice to snap your fingers and your dream space would appear? Imagine your home free of clutter and your to do lists clear of any organizational projects. California Closets of Central PA can make your dreams a reality. Most households are busting at the seams with clutter and there is often little time to tackle these organizational projects at once or on your own. The good news is that you don't have to let these spaces run (or ruin) your life anymore. We have design consultants specifically trained to simplify your life one space at a time.
If your disorganization dilemmas are with your
clothes and coat
closets we can make sure you have the appropriate heights for hanging clothes and enough shelving space for items that really should be folded or in bins, baskets, boxes, etc.
Is your
pantry
overflowing with snack bags or are canned goods falling all over those wire shelves? You can spice up your pantry by utilizing our pull out shelves, wire baskets, wine racks, and vertical dividers for baking sheets, trays, etc.
For
office and entertainment spaces
, we focus on functionality first, but these are areas where we can really have a lot of fun with decorative door inserts, built-in shelving, lighting, and even hidden wall beds.
If there is a handy person in your family or you are just looking to declutter your
garage
to make space for vehicles, we can install closed cabinets, work benches, and slat wall so we can really take advantage of the vertical space. Of course there are oodles of accessories to enhance each of the designs, as well as various finish and hardware options to make sure the space is just your style. Are you imagining your own dream spaces yet?
Our process starts with a free, inhome design consultation where we will measure and evaluate your space, take inventory of current items, and discuss how you would like your space to change. Next, we use our design software to draw layouts, elevations, and 3D renderings which make it easy to view your new space makeover from all angles.
Once we have agreed on a design, finishes, accessories, and price, the manufacturing process begins and an installation date is set. After the installation is complete, we will follow up to ensure you are happy with the end result. At the end of your organizational makeover, we know you will feel like you gained new spaces without having to build an addition to your home. We encourage you to check us out online at californiaclosets.com to see photos of our latest designs. If interested in setting up a consultation, please call (717) 790-0103.
We recently purchased a home with an unfinished basement and are considering finishing it. What is involved in the process?
Answer provided by: David Stokes, Owner, DM Stokes Home Renovations
Remodeling your basement can present certain challenges and can be more difficult than remodeling a room above ground—however, if done correctly, the rewards could be well worth the effort. With proper planning and being aware of the challenges beforehand, your project can be done with few surprises along the way.
Before you start your project, identify your needs and how you want the space to function. Will it be an entertainment area, game room, guest quarters or an enlarged family space? Perhaps a combination of several?
While some homeowners have the capability of doing their own work, for those that don't, we strongly recommend hiring a reputable contractor. As R&A Magazine has consistently preached over the years—get it done right, hire a professional.
Regardless of who is doing the work, knowing what is involved in the process and code requirements will make for a much smoother experience.

• Secure a Building Permit. Yes, you are required to have a permit to finish your basement. Not acquiring a permit can cause problems down the road should you ever decide to sell your home. Having inspections during the remodeling will not only ensure that the work is being done properly, but will ensure that all safety issues are being addressed. You or your contractor will need to check with your township and your municipality as to what inspections are required. After each inspection you will be able to move on to the next step. Common inspections will include: rough–in inspections which will include framing, fireblocking, plumbing and electrical. After the rough–in inspections are complete, the insulation work is completed and an insulation inspection is required before drywall is installed. Drywall finishing cannot begin until the drywall hanging inspection is complete.

• Assess the moisture. Moisture in your basement can make it smell musty, create mold and can damage drywall and flooring. If your basement is damp you will need to apply good quality basement water proofing paint or wall coating. Depending on whether your basement is just damp or if it gets water in it, further waterproofing may be necessary.

• All basement remodels require fireblocking above the top plates of framed walls and treated wood bottom plates. Treated wood materials are to be installed wherever wood touches masonry. Metal track and studding are also permitted as acceptable construction techniques. Standard 2x4 Batt insulation is required in all framed walls along the foundation walls

• Fire safety and the ability to escape in case of an emergency are a must! To meet PA Basement Codes a form of direct egress (an exit directly from the basement to the outside) must be in place or added. If you are adding a bedroom, an egress window must be installed in the bedroom. Your individual tastes, creativity, finishing selections, colors, cabinetry, woodwork, and flooring will all impact your space.

• Adequate lighting can present a particular challenge. Most basements have few windows and provide little light. Recessed lights, track lighting and pendant lights help to provide adequate lighting.

• There are different flooring options that work well in basements: vinyl, ceramic tile and carpeting are a few. If you choose to put carpet in your basement you will want to consider installing a carpet pad. Investing in a thicker carpet pad will help smooth out irregularities in the existing concrete floor.

• Consider how you will heat your basement. You can add registers or expand your current HVAC duct work, add baseboard heating or a fireplace.

• If you are considering adding a bathroom, shower, wet bar or kitchenette sink, this can easily be done by installing in-floor pump tanks, under counter pumps and sani–flo pump options.

While finishing a basement can be challenging, it doesn't have to be a nightmare. Proper planning and working with a qualified professional can simplify the process. Once the project is finished and you are enjoying your newly finished basement, you will find that it was more than worth any challenges involved!

Should you have any questions, please don't hesitate to give us a call at 717.284.2184 or visit us online at www.dmshr.com.
My spouse and I recently purchased a property at the shore as an investment and possibly plan to rent it to guests. Our financial advisor suggested we talk with a tax accountant on the tax implications of property rental, and in addition, tabulating cost basis for tax savings on an in–progress renovation with a residential contractor. What's your advice?
Answer provided by: Robin L. Bodine, CPA/Partner and Donald Sauder, CPA/Senior Tax Accountant
Trout, Ebersole & Groff LLP
First, since you are working with a residential contractor on the remodeling project, tracking cost basis should be relatively easy. Remodeling projects that add value or prolongs a property's useful life increase the property cost basis. As the project progresses, whether with the intent to rent or not to rent, it will be easy to summarize in the appropriate categories the increases in property cost basis. Examples may be i) additions, ii) interior improvements, iii) new roof, iv) swimming pool, or v) peripheral projects, like landscape lighting or a fish garden.

Benefits from renting your property accrue most significantly to you when renting your property for fewer than 15 days per year, or in excess of say 200 days per year. If personal use of the property is less than 15 days per tax year (this incorporates days rented to family and friends at less than fair market value) and is rented to guests at fair market value for more than 15 days per year, the activity is in compliance with the passive activity rental rules. This is to say, you can deduct expenses in excess of passive rental revenue on your tax filing, barring certain income and activity rules in the Internal Revenue Code (any net loss not currently deducted is passed forward to future tax years.) The Internal Revenue Code also permits you to deduct a depreciation expense on the cost basis of the real estate structure and interior furnishings, but not the cost basis of the residential lot. If renting the property, you can expense such items as management fees, cleaning, interest, and real estate taxes, subject to an allocation for personal occupancy days. Deductions are not permitted for personal occupancy similar to your personal residence.

If personal occupancy is more than 14 days or 10% or greater of days rented, then your property is a hybrid rental. For instance, if you occupy your rental property for personal use 19 days during the tax year, and rent it to guests for 150 days, the deductible expenses are limited to rental income exclusively, except mortgage interest and taxes. Why? Because personal days exceed 10% of days rented. This causes expenses and depreciation not deductible from the allocation to be passed forward to offset future revenues.
If the property is occupied personally say 45 days during the tax year and rented for less than 15 days, all rental income is nontaxable. You can rent your property to guests up to 14 days per year, compliments of the Internal Revenue Codes special limited rental use rule, without paying any tax on the revenue. If you choose to rent your property, and have additional tax inquires, we would be happy to answer any further questions.

Feel free to call us at 717-569-2900 and mention you read this article and we can discuss your tax questions with an exclusive no obligation conversation.
Why is my insurance company telling me that I have to insure my home for $350,000 when I only paid $290,000 for it? Why can't I decide how much coverage that I would like to purchase?
Answer provided by: Tracy A. Joe, Senior Account Representative, Engle-Hambright & Davies, Inc.
This is a question that insurance agents are asked every day. Your home is more than likely, your biggest investment and most valuable asset. That is why it is important that your homeowners policy will cover 100% of the cost to either replace or repair it in the event of a loss. The first thing to consider is that the real estate market fluctuates, whereas the cost of building materials and labor costs continue to increase. A home's market value will reflect the economic conditions in the area, taxes, value of the land, the school district, location and other factors that have nothing to do with the actual cost of rebuilding your home. Some other factors to consider are listed below. These items can sometimes add 20–30% onto the rebuilding cost of your home.
Engineers and architect fees
— these services are typically required when applying for building permits.
Building code compliance
— you may need to make upgrades to comply with new building codes. Most homeowners insurance policies provide some coverage for this, but be sure to check your policy for the coverage limit.
Cost of Temporary repairs
— this is the first step when a loss occurs to prevent further damage from the elements or from vandals.
Demolition and debris removal costs
— removing and hauling away debris must be done before rebuilding can begin. These costs can be significant.
Foundations
— although rarely destroyed as a result of fire, they often need to be replaced due to "sprawling". This happens when moisture inside the concrete block heats up and affects the integrity of the foundation.
To ensure that there are no surprises at the time of a loss, you should review the reconstruction cost of your home and your coverage regularly. You can do this by calling your insurance agent. They will estimate the replacement cost by gathering information about your home's construction and entering that information into a replacement cost estimator program. There are several factors that might contribute to your home not being adequately insured, such as making improvements to your home, finishing a basement, adding a deck or porch or upgrading a kitchen.
If you have any outbuildings on your property, you should review the coverage for Other Structures with your agent as well. Most homeowners insurance policies include at least 10% of your dwelling coverage for any other structures. This limit may or may not be sufficient to replace or repair your damaged outbuildings. Other Structures can include garages, sheds, carports, gazebos, swimming pools, cabanas and barns. It is very important to let your agent know about any outbuildings on your property. Depending on how they are used, you may or may not be covered for damage to them.
For more information, don't hesitate to call us at 717.394.5681 or visit us online at ehd–ins.com.
We're looking to build an addition to our home but are having a hard time choosing a contractor. Everyone says they use quality products and do quality work. Are there other factors to consider that will help us in making this decision?
Answer provided by: Philip Eby, Owner, Eby Exteriors, Inc.
Before I answer the question about "other factors" let me first say this, "Just because someone says they use quality products and do quality work doesn't mean they do!" It will be important for you as a homeowner to do a bit of research on any contractor you might consider hiring. Ask for references and photos from recent projects and even drive by some jobs to take a look at the work they've done. Ask to see a written copy of their labor warranty. Check to see if they are members of the local building association or other trade organizations. Visit their website. Does it look professional? If they don't make the effort to have a professional website will they really care enough to build your addition with pride? Ask them about the products they prefer and why they like them. This can include everything from cabinets, to windows and doors, flooring, foundations, etc. True building professionals know what products they prefer and why. Find out how long the company has been in business? Ask to see copies of their insurance certificates and make sure they are properly covered. Once you have made certain that the contractor you're considering truly does use quality products and do quality work, you can then move on to the "other factors."
I believe that two of the most important (and often overlooked) "other factors" to consider when hiring a contractor are these; 1) Do you like them? and 2) Who will be working in my house? It is extremely important that you like the people that will be building your addition! Depending upon the size of the project, you will be working closely with these people for anywhere from a couple of months to six months or more. It's simply no fun dealing with people you don't like.
If you like the salesperson or initial contact person/s you're off to a good start. However, find out who your "primary contact" will be during the project. If it's someone you already met, great. If it's not, ask to meet that person and have lunch with them or discuss your project with them, just to see if you "connect" with them. Understand that almost all remodeling projects come with some level of challenge and upheaval. Walking through that with someone you get along with helps to ease any potential stress. Going through that with someone you don't particularly like only magnifies the problem! Remember, you're going to be dealing with this person for as long as the project takes.
The second factor, "who will be working in my house," is a bit more difficult to learn but also very important! When looking at references and testimonials, pay particular attention to any comments about the workers and if the clients appreciated them. The list of workers in your house could include masons, carpenters, plumbers, electricians, painters, drywall and flooring installers just to name a few. Ask the contractor about the type of people that will be working on the project. Does he choose sub-contractors simply based on price or does he have a relationship with the company and their people? Does the contractor have any rules for the workers while on site such as, no smoking, daily clean up, no foul language, etc. Again, you will be dealing with these people for at least a couple of months so as much as you can make sure that the people coming to your house are people that you will enjoy having around.
As my company was wrapping up a recent addition, the homeowner made a comment to me that couldn't have made me prouder. She said, "Phil, you have a great team of guys! We've been so surprised by how much we've actually enjoyed getting to know many of them. They all cared so much about what they did and were very friendly." In my opinion, that's what makes a great choice in a contractor. Someone who will deliver the quality you desire, and make it a positive experience along the way.
I really want a railing with the raw, wroughtiron look. Is it possible to have the unfinished metal look and still minimize or eliminate the material's tendency to rust? I want my railing to match one from the Historic Louvre.
Answer provided by: Kendall Shrock, Designer & Estimator, Shrock Fabrication
Is this an interior railing or an exterior railing? The raw metal look can be achieved, but it is tricky for exterior spaces and will require more maintenance. The tendency for rust is very high on an exterior railing.
Your railing can simply be cleaned with a degreaser and clear coated with a lacquer or clear powder coat. However, during the manufacturing process, welding is usually required, and some grinding to smooth & hide the welds, which will result in a large variation in color. Some people like that look, as in a rugged industrial theme; however, most clients prefer the next option. This is where we take the finished product and lightly blast it. Any forgings in the railing design will keep their nice fine texture. We then apply a special chemical mixture with a precise method of application to the raw steel to turn the steel black. Our process of blackening is not like a painting, which gives a uniform opaque color. The blackening process shows highlights of the metal through the finish for some natural variation, but not as much as simply clear coating raw steel. Also, blackening is not really a coating, as the metal itself is changing color and the piece stays the same size. This is why the fine details are so very visible after this process.
Depending on the situation, there are numerous finish options. If this is in a highly climate controlled room such as a living room balcony or inside a museum, and the metal will not be extensively rubbed, a few coats of Pledge will do as an invisible protective layer to prevent rust. Another, more authentic option is for us to use the ancient technique of oiling the metal and then heating until the excess oil smokes off. Then it is heated again, and coated with a very light coat of a special clear wax which becomes a hard coating that is barely visible. If it is a metal handrail that will be receiving heavy use, we suggest a more permanent clear coat, followed by the use of Pledge polish rated for metal. I know a man who came from France as a highly skilled metal artist to work on the Statue of Liberty's copper, and has refinished a steel doorway entrance for a very prominent figure with the permanent clear-coat method described above. He gave instructions for the doorman to maintain the finish by wiping it down with Pledge about quarterly. That has been years ago, and in his words, the door "still looks like a million dollars". This gentleman gave us our training in blackening steel and bronze forgings.
For those exterior projects where the raw, wrought-iron look is desired, the permanent clear-coat is a viable option, although we could not guarantee against rust. For coastal areas, due to the salt in the air, a regular steel railing won't be able to resist rust very long, even with a permanent clearcoat. What I would suggest is a lightly blasted and powder coated high grade of stainless steel. Stainless will resist rust much better than regular steel or aluminum corrosion, and it can be blackened to look similar to regular steel.
If you or your clients are looking for a unique railing that will really provide a lift to your property, consider a custom built, one-of-a-kind railing, or perhaps a Titanic staircase or other prominent historical replica. Any quality iron shop will offer custom samples or 3D renderings of your project for a small fee. This allows you to really visualize your project in place before committing to a specific design. We also offer 3D design, consultation, and third-party engineering services to architects for custom architectural and light structural metal work.
Feel free to contact me at 717.397.9500 with any questions about your own custom project. We make metal beautiful!
They were forecasting a tropical storm to hit our area last night. There was a concern about heavy rains and wind with the possibility of flooding. We knew that our homeowners policy covers water damage, so we should be covered if our basement floods, right? In the morning, we found 4" of water in our finished basement. After calling our agent to report the loss, we were advised that we might not be covered for this loss. How can this be? Our homeowners insurance premium goes up every year, so why would they not cover this claim?
Answer provided by: Tracy A. Joe, Senior Account Representative, Engle–Hambright & Davies, Inc.
The answer is that the policy might or it might not cover the claim. Many homeowners assume that water damage is water damage, no matter the cause. Unfortunately that is not the case. A homeowners policy will cover damage that results from accidental discharge of water from a plumbing, heating, air conditioning, fire protection sprinkler system or household appliance, with a few exclusions.
The first step is to report the loss to your insurance company or agent. It is very important that the water be cleaned up immediately to prevent mold and mildew. There are professional restoration companies that can do this for you. When the claims adjuster comes to look at the damage, they will determine how the water came into the basement. How the water got there and the coverage that you purchased, will determine if the claim will be paid.
The first scenario is that your sump pump failed due to a power outage, mechanical failure or it could not keep up. This claim would be covered IF you purchased additional coverage for "Sump Pump Failure". Check with your agent to find out if your policy covers this type of water damage and if so, to what limit.
"What if the claims adjuster says that the water came in through the basement walls because the ground was saturated with rain water? Will my policy cover it?"
Your homeowners policy will not cover this claim. If you elected to purchase a flood insurance policy, you might have coverage under that policy if a flood, as defined in the policy, has occurred. Be sure that you understand the complex definition of a flood as it applies to the policy. Your agent can explain if you are unsure. You will also want to discuss what is and what is not covered in your basement, as a result of a "flood". Not all property in your basement is going to be covered.
As always, it is very important that you consult with your agent if you have questions or concerns about your homeowners insurance coverage. Additional coverage may need to be added to provide the coverage that you need. For more information, don't hesitate to contact us at 717.374.5681 or visit us online at ehd–ins.com.
I want to get iron railings at my home to spruce it up. Is there a way I can get away from the maintenance requirement that is typical of iron? I've been told that aluminum doesn't rust, but I don't appreciate the aluminum railings that I have seen.
Answer provided by: Kendall Shrock, Designer & Estimator, Shrock Fabrication
First of all, you are choosing well to go with a custom railing to compliment your architecture and increase your home value. Custom iron or custom aluminum railings offer extreme flexibility in design options. A custom railing can be made to compliment your home whether it be Victorian, Colonial, European, Modern, or Tudor just to name a few. The options are so vast in iron work, that if you don't already have an idea of what you want your railing to look like, I suggest going to a metal shop that has professional designers on board who can guide you in the right direction.
As for your material options, you are correct, aluminum does not rust as conventional iron does. However, if you are close to the sea shore, aluminum will still react to the salty environment. You should ask your custom metal shop a few questions, such as, "What coating are you using?" "How many salt spray hours is the coating rated for?" and "Will the product be blasted before coating?" These questions will help you ensure that you are indeed getting a high quality coating.
You mentioned that you don't like a lot of the aluminum railings on the market. Know that all aluminum railings are not created equal! Most production aluminum railings are made of thin, hollow tubing. Custom railing should be made with solid materials for two reasons. The first reason is strength. Why spend for a custom railing if it is flexible and cheap after it's done? The second reason is that hollow tubes tend to fill up after some years with moisture from condensation and freeze, causing the posts to expand and crack. I have replaced more of these than I can count. Many times this problem also causes the concrete around the posts to crack. If a hollow post is necessary, request a weep hole at the bottom to allow the moisture to escape.
Another rust-resistant option you have is to use steel and have it sand blasted, primed with a zinc/epoxy, and powder coated with a super durable exterior coating. I only suggest this if you have no fancy scrolls or other hidden corners that are difficult to get completely coated. Remember when using steel that if you can't get coating to the corners, it's guaranteed to rust.
Steel railings can also be hot dip galvanized, and then given several coats with a special paint called Vinylast. It's an imported zinc rich paint that is formulated to work with galvanizing, hardens into an almost baked-on finish, and lasts for many years. This combination, when done properly, is expected to last for centuries with proper maintenance. It has been used heavily in Europe and provides excellent longevity to a project. The down side to hot dip galvanizing is the rough finish and cleanup requirement before painting.
The best options for an anti-rust but strong railing are to build it out of stainless steel, brass, or nickel silver. The latter two will develop a natural patina over time or they can be maintenance polished.
In summary, here is a list of the primary options in approximate order of low-to-high cost.
1. Steel blasted, zinc/epoxy primed, powder coated with a super durable top coat
2. Aluminum, blasted and powder coated with a super durable top coat
3. Steel, hot dip galvanized & painted with a zinc rich paint
4. Aluminum brushed, anodized
5. Stainless Steel, raw
6. Stainless Steel, blasted and powder coated
7. Stainless Steel, Brushed Finish #4
8. Stainless Steel, Mirror Finish #8
9. Brass Railing (actual alloy is typically a 385 bronze)
10. Nickel Silver Railing
If there are more questions regarding high quality metal work, feel free to contact me at kendall@shrockfab.com or call me at 717.397.9500.
We are starting to think seriously about a major home renovation project. What advice do you have for us to minimize the unavoidable disruption during the period our home is being transformed?
Answer provided by: Fred Heim, Project Manager, Renovations by Garman
Many homeowners when embarking on a home renovation project ask the questions; How will this project impact my life? How will this project affect my day-to-day activities? How will it affect my children's lives or my pet's lives? No matter how big or small of a project you are doing the one thing you can be sure of is that there will be some impact on your life. This is why we feel it is very important to set clear and realistic expectations up front with your selected contractor. There are a few areas that should be talked about in detail PRIOR to any contracts being signed or any work being done: schedule; working hours; access to your home; handling of pets; room availability; and storage or staging of items.
Schedule:
This is one of the most important items to have clear up front - prior to any work starting. Your contractor should provide you with a list of activities with associated dates to begin and complete each task, as well as a start and completion date for the entire project. You need to know how long this project will last and be able to plan ahead for pivotal points in the schedule.
Working Hours:
While this will tie in hand and hand to the schedule it is important to know when your contractor will begin work each day and how late he will work. Also, will he be working weekends, if so which days? It is a good idea to project ahead for any vacation/holidays that might fall into place over this time. Having a clear understanding of this up front will allow you to feel confident and more comfortable about when people will be in your house working.
Access:
A clear plan for accessing your home is crucial. Things to think about: Will the contractor have a key to your home to access it daily? Will you be there to let him in on a daily basis? What doors will they use to access your home? We like to have a clear access plan established so that there is only one point of entry. Often times we recommend installing a temporary construction lock that is keyed differently from the rest of the house and used only during construction. This eliminates the need for the customer to ever give out a key to their home. There are many ways to work through this, what is most important is that however you and your contractor determine to accomplish this that you are comfortable with the solution.
Pets:
If there are pets in the picture it is essential to talk about how to keep them safe. Most contractors will not be responsible for your pets. It is important to establish a room or rooms in the house that will be used for the pets during working hours. In some cases, due to noise and new people in your home it makes more sense to board your animals during the day.
Room Availability:
Depending on the type of project being done there could be times when crucial elements of your home are in non-working order. If you are planning to live in your home during the renovation project it is important to know that a fully functioning bathroom will be available at all times. If your kitchen area is being affected you will need to know when and for how long. You will want to ask your contractor if he is staging the project in a way to allow usability of these necessities. In most cases this can easily be done, however it may end up adding to the cost of the project. For instance, if you are having both of your bathrooms remodeled and you decide you will need to keep one functional at all times, your contractor will need to have the same trade partner come back at least twice as opposed to coming out once. This type of scheduling will usually result in a higher cost. For some large renovation projects it may be necessary or more cost effective to move out during certain times of the project. This is important to know up front so that you and your family are able to plan accordingly.
Storage and Staging:
Thinking ahead as to what items in your home will need to be moved or relocated is a very important task. Take the time with your contractor to walk through your home room by room and find out what needs to be relocated and start to plan where you will go with it. If several rooms are affected and storage is an issue it may be a good idea to think about a mobile storage unit. You will also want to ask your contractor if he needs space in your home to store any items during the process.
Asking these questions up front can help make your project a more enjoyable experience. For more information, don't hesitate to contact us at 717.773.1606.
As newlyweds, my husband and I are seriously considering purchasing a home. However, from what we are hearing in the news about the possibility of the elimination of deducting mortgage interest, we're starting to have second thoughts. What is your take on this issue?
Answer provided by: Barry Huber CPA, Partner, Trout, Ebersole & Groff LLP
A combination of large budget deficits, an election year and high numbers of bank foreclosures on residential real estate make for an interesting combination of events and current discussions about proposals coming out of Washington DC. The search for ways to raise significant tax revenues to try and partially eliminate a portion of the ongoing budget deficits has resulted in proposals to eliminate or restrict deductions to an area long off limits to politicians. A reduction in both mortgage interest on personal residences and real estate tax deductions has been entered into various proposals to try and reduce deficits.
With the housing markets still not fully recovered from recent lows and bank foreclosures continuing to run at a higher than normal pace, any tax policy changes that might negatively affect the health of the housing market would seem to have little if no hope of being seriously considered. However, in today's strange world of political maneuvering where the word compromise and common sense seem to have little meaning, nothing can be considered completely safe.
As a matter of fact, both the mortgage deduction and the deduction for real estate taxes on a personal residence already are subject to certain limits that can affect certain taxpayers due to the amount of the deductions or their level of income. In the next several paragraphs, we will discuss those limits and the general rules concerning both mortgage interest and real estate taxes.
Real estate taxes are deductible on your personal residence, but only to the extent that one is able to itemize deductions. The Internal Revenue Service gives a taxpayer the option of using the standard deduction or itemizing deductions. The higher of the two amounts can be deducted from income prior to calculating the federal tax. Two of the major components of the itemized deductions are taxes, state and local income tax and real estate tax on one's residence, and mortgage interest. There is no dollar limit on the deduction of real estate taxes but the deduction can be eliminated if the taxpayer is subject to the alternative minimum tax which will be discussed briefly later in this article.
Mortgage interest is deductible to the extent that it is paid on what is termed the taxpayer's "qualified residence". This term is defined in Internal Revenue regulations and is basically the residence that is used as the taxpayer's principal residence, although certain second homes can be designated as such. Only acquisition indebtedness that meets certain dollar limitations and was used to acquire, construct or substantially improve the taxpayer's qualified residence qualifies. The aggregate amount of debt that may be treated as acquisition indebtedness for any period can't exceed $1,000,000. The debt must be secured by the personal residence. While this amount may seem high consider the cost of housing in other areas of the country such as New York or California.
In addition to acquisition debt, home equity indebtedness, which is any debt other than acquisition indebtedness that is secured by the taxpayer's qualified residence is deductible to the extent the aggregate amount of this type of indebtedness does not exceed $100,000. In the case of both acquisition indebtedness and home equity indebtedness, there are a number of other rules that need to be met in order to deduct the interest. These will not be discussed in detail in this article. See IRS Publication 535 for more details.
After meeting all the requirements previously listed there is still a possibility that the deductions may be eliminated or reduced by the imposition of the alternative minimum tax calculation. A simple way of describing this tax is that it is a "flat" tax that is calculated by adding back to taxable income certain items referred to as tax preference items and calculating a tax at a flat rate (depending on your income level) on this higher adjusted taxable income number. The higher of the regular tax or the tax arrived at under the alternative minimum tax calculation, is the tax you pay for the year.
One of the items added back for the calculation is state and local taxes including real estate taxes on your residence. Another add back is the tax on home equity indebtedness. Many people pay this alternative minimum tax and do not realize that it has in effect eliminated a portion of the tax and mortgage interest deductions that they thought were being generated by their personal residence. When preparing your tax return or having it prepared by a professional, ask what the true tax savings generated from your personal residence is for the year. In many cases it may be substantial but in others, it may not be as much of a benefit as you might think.
Should you have additional questions, don't hesitate to call us as 717.569.2900.
With every year's resolutions, one of my top three ALWAYS includes getting better organized. Needless to say, it'll be on this year's list—AGAIN. And it's not just my closets that need help–my garage is a mess, as is my attic, and let's not even mention the basement. It's obvious the task before me is too daunting to be tackled alone...what can a professional storage system specialist offer me?
Answer provided by: Jeffrey Orr, Design Consultant, California Closets
It's true that every year "being better organized" is near the top of many New Years' Resolution lists. And each year we try. And each year we are only moderately successful. Why? Typically because we don't start out with a comprehensive plan.
There is a reason why several times per year the Big Box stores display those large plastic containers right near the door. It's an "impulse buy". But did you measure the things you want to store IN the bin before coming to the store? Did you determine HOW MANY bins you need to solve your problem? Did you measure to see IF the bin will fit in the space you want to put it. Those are just a few of the elements that are often overlooked when the urge to get organized hits. And that is only addressing the use of containers.
Additionally, there is a huge difference between cleaning out the garage and organizing the garage. And this holds true regardless of whether it's your garage, laundry room, home office, pantry or closets. It's likely that these areas have been cleaned up before but the clutter just crept back in. And guess what? It will creep back in again if you don't create adequate storage spaces and systems that will allow you to successfully maintain the organization that you are working so hard to achieve. Need a hand in creating the plan and customized storage systems that will enable you to be organized once and for all?...then let us help!
At California Closets, we are committed to providing you with the highest possible level of quality products and services. Our professional Design Consultants will assist by carefully analyzing your space, your "stuff" and your budget then working with you to create the custom storage solution that meets all your needs.
So give us a call, stop by our showroom or check out our website at www.californiaclosets. com to request your free in–home consultation and to see more tips and organizing ideas. We'll help you get organized!
I am looking to get some home improvements done, how do I choose the right contractor?
Answer provided by: Chad E. Miller, Co-Owner, M&E Roofing LLC
Any home improvement project can be a big investment and you want to make sure it is done correctly by a qualified contractor. When choosing a contractor there should be multiple credentials that you the consumer should analyze. There are two items that should be looked at first and foremost. Is the contractor licensed by the State of Pennsylvania and do they have the proper insurances. The PA contractor license means that the contractor is registered with the State of Pennsylvania to perform services within the state and that they have to abide by certain rules and regulations. The second item of having the proper insurance is a protection to you the consumer. This is a very important item that is often overlooked. Without the proper Liability insurance and Workman's' Compensation insurance the consumer shoulders all of the liability for the work being performed and the workers performing the job. After you have checked on these items, now you get down to the nitty gritty about the contractors abilities. How long have they been in business? Can the contactor provide references? Have they done similar jobs to mine? Do they have any additional certifications for my particular home improvement? What are their guarantees/warranties? What is the bottom line price?
As you can see price is the last item on my list. Don't get me wrong, price is very important in your decision, but it should not be your sole discretionary decision maker.
"Fly by night" contractors are prevalent in the home improvement industry. A pickup truck, ladder racks and a hammer and you are a contractor. They are here one day and gone the next. Keep in mind that when they leave so do your warranties. This also can be the same for the "storm chasers". This is why years in business can be an important thing to look at.
Completing similar projects to yours helps you to determine the contractor's abilities. Work on existing homes can be challenging at times. Past experiences of similar jobs can sometimes be the only thing the contractor has to rely on in coming up with solutions quickly and accurately. It also helps you to feel comfortable that the contractor will include everything in the original quote and not keep having change orders to cover missed items. (With that being said you will always have the possibility for extras due to hidden conditions that are not identifiable at the time of the quote.)
Additional certifications can also be helpful in the overall knowledge base of the contractor. These additional certifications help to show that the contractor is willing to keep up with the changing products and installation procedures.
Guarantees/Warranties speak for themselves. If the contractor is not willing to stand behind their work, I would not want them working on my home. Once you have looked at all of the above items you can now look at the price. Quality, experience and proper insurance do not always come at the cheapest price. As I said before price does matter, but it should not be your sole decision maker. Get 2–3 quotes from reputable contractors, weigh all of the above factors and then you can make an educated choice on whom best to work on your home improvement project.
If you are looking for a reputable contractor to handle any home improvement project, do not hesitate to give us a call at 717–626–4253 for a free estimate.
My husband and I are planning to add a major addition to our home and we are about to start talking to builders. What are the advantages of working with a company that offers BOTH design and build services?
Answer provided by: Jared M. Erb, Designer, Custom Home Group, Inc.
There are many advantages to working with a company that offers both inhouse design and construction services. Here are a few items to consider:
Budget Accountably.
One of the biggest advantages of working with a design/build company is the ability to design within your budget. Most designers dream of being freed from the restraints of construction costs and product availability, but that is typically not reality. Every client has a budget. It only makes sense to review financial goals and move forward with a home improvement project focused on a budget that is realistic.
Recently, a potential client came to us with a full set of construction plans that had already been designed. The homeowner had every design wish and dream laid out artistically on plans. Once we met with him and presented an estimate based on these plans, the anticipated price more than doubled the cost of his desired budget. Because the client had been focused on the design only, the estimated cost to build came as a complete surprise. He spent several months and thousands of dollars for a set of plans that now had to be re-designed.
The beauty of working with a company that offers both design and build services is that the entire project can be managed from start to finish based on your budget.
A Teamwork Approach.
Another advantage of working with a design/build company is the ability these companies have to offer a client cost-saving product alternatives. Builders work with and install various products daily. Designers typically recognize what products will be the most aesthetically pleasing. If builders and designers can work together as a team during the design process, a client can be advised based on a full spectrum of expertise from both fields.
As you work through the design of your floor plans and exterior elevations it is never too early to talk about products and building materials. Some products may carry specific framing or wiring requirements. You want to be sure that you are considering those items early in the process. A design/ build company will be able to offer recommendations from both a design and a construction point of view.
Seamless Transition.
A third advantage of working with a design/build company is a smoother transition from the planning stage to the field construction. When one company not only helps you to design your project, but also brings it to life through construction, the possibility of losing any aspect of your vision in translation is minimized. Inevitably, questions, issues or possible concerns will arise over the course of building a new home or addition. In working through these matters with one company that excels in both design and construction, a resolution can be reached promptly.
Working with a design/build company is an excellent choice for clients who value accountability to their budget, cost savings based on a wide range of expertise and seamless transition from vision all the way through construction.
For more information about our design/build process, please visit our website at www.customhomegroup.com.
I am planning to have my house repainted but I'm a little uncomfortable about opening my home to strangers. What advice do you have?
Answer provided by: Joel Buch, Owner, Joel's Painting
As a local painting contractor I am constantly reminded of the trust that my clients put in me as they willingly open their homes and properties to me and my crew. I often wonder how many homes are being exposed to unscrupulous contractors and tradesmen that are not committed to the work ethics and business practices that homeowners should expect.
How do you as a consumer protect your home and family from opening the door to a company that does not have your best intentions in mind and should not be trusted in your home or on your property? It is amazing to me how much time and energy is spent on protecting our homes from the evils of the outside world. All of us feel safer when our doors are locked and our alarms are set. So why do people willingly open their doors to contractors who may be making promises that cannot be kept; who may not be qualified to be doing the work for which they were hired; or who have a poor track record for customer satisfaction and staying within the agreed upon budget?
I understand the need for a good deal and for searching out a bargain, but is it possible that homeowners are falling prey to the contractor who does not play by the rules—causing more harm than good as problems arise in the performance of the work and the quality expected.
Beware! Regardless of the state of the economy, you still get what you pay for. Yes, now is the time to expect a fair price but how do you know you can trust the company that you let on your property or in your door. Asking a few standard questions and putting a little time in the research of your perspective contractor could protect you and your family from a problem waiting to happen.
Please allow me to give you a few suggestions that will help protect you on your next project you choose to have done around your home. Don't set your mind on the lowest bid before the prices come in. Not all contractors do work the same way and a little extra money paid may be the answer to getting the job you want. If the contractor you choose can pass the tests I list below and they are the price that you are looking for then you may have a deal on your hands.
First off, look for companies that you have seen in the community. Committed local companies are a treasure and the owners are highly protective of their image to the public. Google your contracting needs. Reputable contractors will have a website that clearly defines their company and services provided. It will also include their PA Contractor Number which must be used by all contractors that operate in Pennsylvania.
Look for affiliations with local trade organizations that give credibility to the services they offer. A company that is willing to invest in their business even in a weak economy is one that believes in itself and is here to stay.
Make sure that the contractor is adequately insured—it is not safe to assume that anyone giving you a bid is so. In this economy people are cutting corners any way they can. A safe coverage limit most contractors carry is at least 1,000,000.00 of General liability insurance. Also, ask your prospective contractor if subcontractors will be used to perform any of the work—and are they adequately insured? Aside from the insurance issue, depending on the work being performed, you may not want to have your home exposed to people who are not directly employed by your contractor.
Lastly, ask for references. Calling a few past clients could separate the wheat from the chaff very quickly. In today's cyber age some companies also have online video testimonials that can be very helpful in determining the integrity of a contractor. We all want to spend less and get more. So make sure that your bases are covered and you can rest easy knowing that your home is safe and sound in the hands of a professional you can trust.
For more information, I invite you to visit my website at www.JoelsPainting.com
After weighing all the options, we have decided to build an in-law's addition to our home for my mother. She is currently independent enough on her own, yet we would like to plan for any future challenges as she grows older. What should we be considering in terms of the space and design so that we can make her transition comfortable, yet still be prepared for the unknown?
Answer provided by: Laura Duff Schroeder, Marketing Director, Duff Builders
Like many homeowners, you have chosen to adapt your home to meet the needs of an aging parent in lieu of alternate options. Designing a space to meet the physical needs of your loved one, while at the same time offering comfort by threading bits and pieces of the "familiar" throughout, requires thoughtful deliberation. Will you be adding on to your home or simply renovating existing space? Before you jump into building an in–law's quarters, you may want to consider the following:
Ease of Accessibility.
Keep the location of the in–law's quarters on ground level whenever possible. Even if your parent is fit and agile enough to handle stairs, it is important to plan ahead for any health issues that might come down the road. While an unfinished bonus room over a garage or basement area might seem like a ready-made space, it could potentially create difficulties with accessibility. Consider how your parent will get into the home most often. If the in–law's quarters has a separate outside entrance, you may want to install a ramp (or at least prepare for one in the future).
Bathroom.
This particular room is full of opportunities to provide comfort to your loved one while maintaining important functional features. First, making the room spacious prepares you for the possibilities of walkers, wheelchairs, even home health care nurses who may be needed. Once walls are up, you're not going to want to renovate again! Knowing that our joints are not going to be as limber as we get older, you might want to opt for a shower in lieu of a tub-shower combo. While there are many models of showers available, take your time in looking at various showrooms or speaking with a contractor about the advantages and disadvantages of each. A shallow-step shower unit, for example, fits well with the lifestyle of an aging parent and can still be easy to use if they require some assistance. An ADA-approved shower is typically useful for the loved ones who require more regular at-home assistance. While installing an ADA-approved toilet at the time of construction is generally a good idea, grab bars could be installed at whatever point is essential to your loved one's safety. If deciding to hold off on those in the beginning, plan to install your paper holder and towel bars in locations that would not affect future grab bar installation.
Kitchen or Kitchenette.
Every township or municipality has its own requirements for what is acceptable when it comes to secondary living spaces, especially kitchens. Your contractor should be able to assist you in determining your options. If you get the green light for moving forward with a kitchen and/or kitchenette, spend some time learning how your parent moves around and functions in a kitchen. Ask yourself, would an island be more of a hindrance if a walker or wheelchair were introduced? Perhaps widening the space between the island and other cabinetry would be a suitable compromise.
Lighting.
A small but important thing to keep in mind is how our eyesight diminishes as we age. Having a well-lit living space would add to the comfort that you are trying to create for your loved one. Contemplate where it would be most beneficial to have ample lighting, for example kitchen countertops, bathroom vanities, over the shower, hallways and closets.
Recreate Design Elements.
Think about it. Your aging parent is probably going to experience a mix of emotions with moving into an in–law's quarters in your home. Having the design reflect their lifestyle will likely decrease the anxiety about making this adjustment. If your loved one couldn't live without that special spice rack in their last kitchen, why not include one here? If they loved how their favorite recliner faced the television from a certain angle, try to accommodate the layout and electrical outlet placement accordingly. If there was a special piece of furniture that just cannot be parted with, now is the time to think about window and door placement.
Spending a little time thinking about the functionality of the space and how you can create the feeling of familiarity and comfort through design will ease the transition for both you and your loved one. Here at Duff Builders, we know the importance of family. If you would like more information on building an in-laws quarters or any other project, please call us at 293.5100 or visit us at www. DuffBuilders.com.
"The full impact of the loss...you know, it did not really hit us until the next day. Standing outside what was left of our house, we knew we'd have to rebuild. But, we had home insurance, so we could handle it, right? Wrong! When we added the extra sunroom, we knew we were improving the value of our home, but we didn't think about how that would impact our insurance. Yes, we're rebuilding, but it is going to cost us a lot more than we expected. In fact, we will be paying out of our pocket for that extra sunroom— again!!!"
Answer provided by: Christine I. Jensen, CPIW, AIS, API, CISR, Vice-President, Engle-Hambright & Davies, Inc.
Unfortunately, this scenario is not uncommon. Many clients are so busy with the planning of a new addition that they fail or forget to discuss the changes with their insurance agent. You should always notify your agent once you decide to make ANY changes/improvements to your home. They work in your best interest and will determine a revised accurate replacement cost of your home. Additional credits may be available such as a central alarm installation, or using "green" products.
But the market value is much lower than the replacement cost, why do I need to increase the coverage?
The market value represents the price you may sell your home for today which is not the same as replacement cost. The replacement cost is the amount needed to rebuild it as it exists prior to your loss. This value may be higher than the market value because it includes several factors such as availability of materials originally used, debris removal, the cost of construction labor in your area, or changes in building codes that may require updated, more costly materials.
It is important to insure up to the replacement value of your home to avoid a coinsurance penalty in the event of a loss, even a partial loss. If you insure lower than the new replacement value of your home, you may not be paid the full amount of your loss.
My house was completely destroyed by fire. I am trying to collect on my personal property that I had in the house, but the insurance company is telling me I need an inventory. Can they require that?
Yes, whether your policy pays for the replacement or just the actual cash value, the company is only obligated to pay for the personal property that you can show you owned at the time of loss. It is a very good idea to keep an up to date inventory in an off-site, secure place. Also, to help you remember what you had, it is helpful to take pictures or a video of each room and keep them with your inventory.
Always consult with your agent if you have any questions or concerns about your homeowner insurance as they prove to be a valuable resource. You should read over your policy and discuss additional coverage that may be available such as identity theft, water back-up/sump pump failure, and flood.
My wife and I are hoping to add an addition to our home and maybe some renovations. One thing we're really not clear on is financing. What are the various funding options and is this a good time to be financing a home improvement project?
Answer provided by: Jeffrey S. Bankert, Senior Executive Vice President, Retail Banking, Fulton Bank
Interest rates have remained at record lows for some time now, which would make this a GREAT time to consider that addition or renovation to your home that you've been contemplating.
While there are many design decisions to make so your renovation or addition turns out just as you've pictured it, one of the most important decisions you will make is how to finance your project. This decision can be intimidating and sometimes even confusing. There are many options, but with the right information you can make the financing decision that best suits your needs.
The three most popular home improvement financing options include a refinance of your existing mortgage, a home equity loan or a home equity line of credit.
To finance your project you may decide to refinance your existing property. In this situation, the lender will give you the money you need to pay off your existing mortgage and then disburse the remaining funds as your project progresses. Interest is charged only on the amount that is disbursed so you won't be making a full mortgage payment until after the project is completed and all funds have been used. Alternatively, some lenders will give you the money you need to payoff your existing mortgage but then deposit the funds for the project into an escrow account to be disbursed as the project proceeds. In this situation you would start making a full mortgage payment shortly after settlement. The benefits to refinancing are that you will have one loan and your monthly payments can be stretched out for as long as 30 years.
Another option would be to finance your project with a home equity loan or line of credit. Both options allow you to borrow against the value of your home and the interest you pay may be tax-deductible. Chances are one may make more sense than the other based on your individual situation.
A home equity loan provides you with financing for a specific, one-time purpose such as a home renovation or addition. You receive an up-front lump sum to pay for your home renovation or addition. The benefits of a home equity loan are that the interest rate and term on a home equity loan are fixed, making your monthly principal and interest payments a set amount.
A home equity line of credit enables you to borrow funds only as you need them, repay them, and borrow again if you wish, much like a credit card.
The interest rate on a home equity line of credit is typically lower than a home equity loan, however the rate fluctuates with the Prime Rate and therefore your monthly payment amounts may vary depending on the current rate. The main benefit of a home equity line of credit is that you can borrow funds on a revolving basis.
There is also a newer home equity line of credit product that is a hybrid of the home equity loan and the home equity line. This new financing vehicle works like a line of credit, but gives you the option at any time to fix the interest rate and payment on all, or a portion, of your balance. This option may be ideal for financing your home renovation or addition because you can enjoy the benefit of advancing funds only as you need them and have the option to move your balance from a variable rate and payment to a fixed rate and payment at any time.
With the wide array of financing options available in the market today, making the right decision can seem like a big challenge. But finding a lender who takes the time to listen and understand your goals can make the process less intimidating. In the end, the satisfaction and enjoyment you receive from a new addition or renovation can be worth all the effort—and now may be the perfect time to start the project you've been dreaming about.
For more information, you can contact me at listening@fult.com.
My husband and I are considering purchasing an older home in a lovely neighborhood with the idea of some home improvement projects down the line. Not knowing much about home loans, can you give us an overview?

Answer provided by: Michael P. Kennedy, AVP-Home Loan Manager, Countrywide Home Loans, A Division of Countrywide Bank, FSB
Whether you are purchasing a home or refinancing an existing mortgage, including refinancing to finance home improvements, shopping for a mortgage in today's market can be an interesting experience. The mortgage industry has gone through many changes with regards to available programs and qualification standards. With the end of the Low FICO, High LTV loans, borrowers now have to qualify the old fashion way--they need to show and prove their income and have a better FICO score. (FICO is the acronym for Fair Isaac Corporation, a publicly-traded corporation that created the best-known and most widely used credit score model in the United States. The FICO score is calculated statistically, with information from a consumer's credit files.)

The good news is, there are still 100% financing programs available for those who qualify, and there is an abundant appetite to lend money--just with more realistic standards. Having a better understanding of what lenders are looking for, and what effects your FICO score could literally save you $1000's of dollars on your mortgage during the life of the loan. Here are some things to keep in mind if you're going to buy or refinance any time soon. These best practices not only affect your FICO score, but also

How is my FICO score calculated?
There are five main areas that make up a person's score, and each area has an associated weight to it.
1. Payment History: 35% weight. (payment behavior)
2. Outstanding Debt: 30% weight. (amount owed on accounts)
3. Length of Credit History: 15% weight (length of time established)
4. New Credit: 10% weight (number of new accounts recently opened)
5. Type of Credit: 10% weight (type of new accounts and how many)

Credit Inquiry Myth: Do multiple credit inquiries hurt my credit score? No, Fair Isaac's risk scoring software takes the appropriate steps to make sure a score is not lowered because of multiple inquires such as when you are shopping for a car or mortgage.

Quoting Interest Rates Today: Why is it so hard to get a simple quote over the phone? Risk has always been priced into the interest rate over the years. But now it has been micro managed down to specific key components of the loan. Lenders basically need a mini profile of the transaction and borrower before they can accurately quote a rate. Here are the key areas or questions we need to ask to quote a lockable mortgage rate:
• FICO Score: the higher the score, the better the rate.
• Loan To Value: (how much down or equitable position)
• Mortgage Program: alternative programs are priced differently
• Property Type?: condo's, investment properties, second homes, etc.
• Property Locations? soft markets effect terms now.

Without these factors specifically defined, a lender can only quote you a range of rates.

Qualifications: What are lenders looking for today when I apply for a loan? Basically, lenders are looking at five general areas of a borrower's profile.

1. FICO Score:
720 – 800 (excellent credit)
680 – 719 (good credit)
620 – 679 (average credit)
580 – 619 (challenging credit)
2. Job Stability: Basically looking for 2 years in same line of work.
3. Cash to Close: Is there a saving pattern or are reserves available.
4. Appraisal: Will the subject property be suitable collateral.
5. Debt-to-Income Ratio: Is the borrower buying within their means.

Our Countrywide Underwriters will look at every scenario on its own merit and make every effort to find a way to help the borrower if the transaction still makes sense.
Shopping Smarter, not harder! Staying well informed, managing your credit and buying within your means will keep your long-term goals in check and much easier to achieve. Asking for written estimates of the terms up front will allow you to easily compare viable options prior to making your final decision.

At Countrywide, we originate your loan, process it, approve it and close it all here at our local Lancaster Branch. This type of service delivers much faster decisions and results for our clients. For a free pre approval or consultation, please contact me at 717.581.2202 or Guy Fry for assistance.
We're considering a security system but don't know much about them. What questions should we be asking to make an informed decision?
Answer provided by: Kevin Stauffer, Owner, 3T Security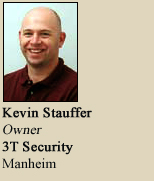 Choosing a quality security system is a very critical decision for you and your family. Here are the most common questions we get from our customers along with our response. What does a typical system cost and should I own the system or rent? For a variety of reasons, we recommend that you purchase the system. Costs range from $1,100- $1,400. What are the monthly monitoring fees and how long is the term of the service/monitoring contract? Our standard monitoring is one of the lowest in Lancaster County, starting at around $15/month. Each contract is for an initial term of 1-3 years and automatically renews for 1-year periods. Beware of long-term contracts.

How often does the system report in to the central station and why is that important? We program our panels to test every couple of days. This is a programming feature that allows the system to "check in," testing the communications with a central station to verify that signals can be sent. Most people think that a security panel is always "connected" to the central station and that a loss of the phone line will prompt a dispatch or phone call to the site, but that is not true with a land based phone line. Daily tests can be performed at an additional cost.

What happens if the phone line is cut? What are my alternate choices? Is the communication two-way? If the phone line is cut, the panel has no means to communicate the signals it is trying to send to a central station to dispatch the fire or police assistance. As a security feature, we program our panels so that if cut while armed, the siren will go off. For added protection, we have systems that are totally wireless and do not need to have a phone line. This type of system that we use also allows you to communicate with your panel for remote arming and disarming of the system without a phone line. This is not possible with a more common cellular backup unit.

What is a lockout code and why is it used? A lockout code is a number that allows only the person authorized to service your system to gain access to the programming. This is a way that companies keep competitors from taking over "their" system. We believe that our customers deserve choices and will never lock you out of your system. If a company needs to protect their customers in this manner, it is probably not a wise decision to deal with them.

How much experience and/or training does a technician installing/servicing my system have? Are subcontractors used to install the system? AT 3T, all personnel have a minimum of 3 years experience with others having more than 10 years, with factory training, NAAA certification, AFAA training and an understanding of NFPA 72 standards. We provide more than just on the job training, we provide several hours of classroom training every 2 weeks. We understand that you may feel guarded about letting someone into your home, which is one reason we do not use subcontractors and each employee is in a company uniform with an identification badge and driving a company marked vehicle.

What is the term of the warranty and what does it cover? We warranty our work for 2 years. It covers all parts and labor during normal business hours. Does the central station that is monitoring your system have a backup location in case of a disaster or an evacuation at the primary site? Is it UL listed? Yes. The central station that we are involved with is able to transfer information and services in the event of a disaster without missing a beat. The central station is a UL listed central station.

Is each security device on an independent zone to reduce or eliminate the potential for false alarms? Is the system expandable? Yes, it only makes sense. If you were to have a group of windows on one zone and it set off a false alarm, you wouldn't know which individual window it was. How much have you saved when you are paying the false alarm fine, having to bypass that entire side of the building leaving it unprotected, and/or paying a service technician to locate that one window within an entire group? Yes, all of the systems we install are expandable. We do try to size your system to current needs and future demands.
To learn more, please give us a call at 717.664.0090.
We would like to coat our garage's concrete floor, but how do we ensure it will hold up long term?
Answer provided by:
Mike Mincemoyer, General Manager, PremierGarage of Central Pennsylvania
Coating a garage's concrete floor is a great way to protect it from road salts and other chemical attacks, improve the garage's overall appearance, ease surface cleaning and improve the home's sales appeal and price.
Whether the concrete is new or decades old, the longevity of any coating system begins with the preparation of the con-crete surface prior to the application of the actual chemicals. Acid etching, while a common preparation technique, lacks the ability to prepare tightly toweled surfaces and cannot remove any existing paints, sealers or contaminants, all of which decrease or negate a coating's ability to stick to the concrete. A mechanical preparation method, such as diamond grinding or abrasive blasting, ensure the entire surface provides the proper surface profile to allow maxi-mum adhesion by the coating.
Many paints are available for concrete floors, but they will not hold up against "hot tire" peel as paints lack the bond strength to resist the pull from the tires. A high quality coating system designed for a garage floor will provide superior bond strength to any floor paints. Most of these coating systems are made from epoxies, polyurethanes or blends of the two.
Better coating systems will feature multiple layers, where the first layer, or "base coat", is designed for high adhesion to the concrete and may also be the binder for decorative chips or quartz. The last layer, or "top coat", should be formulated for UV stability, abrasion resistance and high chemical resistance. This will keep the coating looking good year after year, ensuring that it does not discolor from exposure to direct sunlight, weather and chemicals.
While the coating should hold up well to normal vehicle traffic, frequent removal of stones and other debris will greatly extend the life of the coating system. After years of daily use, even the best coating system displays signs of wear, so ensure the coating system provides the ability to re-apply the top coat layer to later rejuvenate the floor.
The options available for coating a garage floor have never been broader. Since the garage floor sustains greater abuse than the other floors in the home, ensure any coating system selected pro-vides the characteristics we have de-scribed. We invite homeowners considering a garage floor coating to contact PremierGarage of Central Pennsylvania toll-free at 888.577.0452 or visit our web site at www.PremierGarage.com.
I suffer from Seasonal Affective Disorder (SAD), a type of depression that affects a person during the cold, bleak winter months. Experts think it may be caused by a lack of sunlight. Could light from a sunroom provide me with a mood-altering remedy?
Answer provided by: Gregory Biscoe, VP, Operations, Sunspace Designs, Inc., dba Four Seasons Sunrooms
Yes, I have heard time and time again from customers that the light from their sunroom lifts their spirits during the cold and dreary days of winter. In fact, winter is one of the busiest times of the year for many sunroom companies due to the desire for customers to escape the cold wind for a relaxing retreat where they can immerse themselves in the tranquility and beauty of the season
To take full advantage of your escape from the elements, the most important consideration is to ensure you get the most energy-efficient glass available. The wrong glass can make a sunroom too cold in winter putting you right back where you were with your patio or deck.
Consider a room for year-round use with high-performance, heat-reflective glass. Heat-reflective glass reflects winter heat back into the addition allowing for comfortable year-round use of the sunroom.
During the cold days of winter, I would suggest you look for a product with Energy Star qualification from the United States Department of Energy. Energy Star qualification will alert you that a product is more efficient helping to save on the price of heating your new addition! When you choose a company with Energy Star qualification, you should specifically ask if the sunroom in which you are interested is an Energy Star product. Look for high center of glass R-values for more insulating power.
The elements that make these rooms great are lots of light, nice views, and good access. A sunroom will brighten up your living space as it allows light to spread to adjoining rooms.
As a Four Seasons Sunrooms franchise, we specialize in designing and building sunrooms that can be used in all seasons. Visit our web site at www.PAsunrooms.com for complete details on ConservaGlass Plus, our exclusive, heat-reflective glass designed for year round use.
I had an addition designed for my home and I can understand the floor plans, but am having trouble visualizing what it will look like. I like the floor layout, but I don't want to have an addition that makes my house look bad or takes away from the value. How can I be sure I am doing the best for my property?
Answer provided by: Todd Good, Professional Residential Designer, A.I.B.D., Goody's Home Design
This is a very good question and a legitimate concern. An addition can be a very large expense and you want it to be something not only you enjoy but will also be visually appealing and add to the value of your home. Computer CAD programs currently allow for this "design issue" to be solved. A designer can take your existing house

and draw it on the computer. From there he can add the addition, trees, sidewalks, garages, etc. and you have a 3D model of the finished project. You can sit down with the designer, view it on the computer, take a virtual tour of the home, and tell him your likes and dislikes.

If you don't like the overall design, you can erase it and start again or make changes so it fits into the architecture of your house. This, of course, would be very expensive to do on site, but on the computer it is much more affordable and only takes a few clicks of the mouse. It also saves money because it helps the designer and homeowner find problems in the design prior to even getting a building permit.

You no longer need to rely on someone else's opinion of the design. Instead, you can make that judgment for yourself. The peace of mind knowing that you will like the final product will make the whole building process much more enjoyable.

I hope this answers your questions and helps the process of building your home go smoothly. Feel free to call me with any more questions or visit my web site at www.goodyshomedesign.com.
Do you have suggestions on how we can finance a major renovation project for our home?
Answer provided by: Gail Johnson, Assistant Vice President, Residential Mortgage Loan Origination Manager
Today there are mortgage financing options specifically designed to fund major renovation projects. In the past, the only choices for most families were home equity loans and home equity lines of credit. These can be useful tools, but have their limitations. Most home equity loans are limited to shorter terms of 15 to 20 years, resulting in higher payments. Rates on most long term home equity loans are considerably higher than residential mortgages. Home equity lines of credit are usually based on a variable rate, which means your payments will vary and can go higher. Another significant limitation is that these products are based on the current value of your home, so you need to have significant equity in your home to finance a major project.

Mortgage lenders can now offer a longer term fixed rate mortgage solution, specifically designed to fund major home improvement projects. These renovation loans allow you to finance your project based on the future value of your home. This is achieved by completing an appraisal that establishes the new value of your home, based on the planned improvements.

With a renovation loan you can combine your existing mortgage and the cost of the improvements into one loan with one monthly payment, at today's low fixed rates. You can lock in the rate at the beginning of the project, and take as much as 12 months to complete the work. And with terms up to 30 years, you can have the home of your dreams while maintaining a comfortable and affordable payment.
We are considering a sunroom for year-round use. What are some important product features?
Answer provided by: Gregory Biscoe, Vice President, Operations Sunspace Designs, Inc., Four Seasons Sunrooms
You should pay special attention to the glass which constructs your sunroom. Many sunroom companies use low-e glass, found in your home's windows, which gets very hot in summer. (For a home's windows, low-e glass is okay because it is a low percentage of the total wall surface.) Tinted glass, also popular, darkens a room but also gets very hot. Your car's windows are tinted, and in summer, you can feel the heat inside your car!

Consider purchasing a sunroom with heat-reflective glass. This will reduce the relative heat gain, glare and UV damage that many sunroom companies can't effectively combat with regular glazing's. Heat-reflective glass reduces summer heat gain and reflects winter heat back into the addition allowing for comfortable, year-round use of the sunroom.

I also recommend that you look for a product with Energy Star qualification from the United States Department of Energy. Energy Star qualification will alert you that a product is more efficient. Beware that when you choose a company with Energy Star qualification, you should specifically ask if the sunroom in which you are interested is an Energy Star product. Look for high center of glass R-values for more insulating power and low BTU/ HR/SQ. FT of relative heat gain.

Look for a company that has been around for a long time and installing the same product brand. Unfortunately, many companies switch brands and can not service their old product lines. Many sunroom companies do not survive for more than five years; it is a very competitive business.

One final word of advice is to watch for a transferable warranty with your new purchase. As a Four Seasons Sunrooms franchise, we specialize in designing and building sunrooms that can be used in all four seasons. Visit our web site at www.PAsunrooms.com for complete details on ConservaGlass Plus, our heat-reflective glass designed for year-round use.
One of the many things I like about Lancaster County is its residential architecture. I especially like the look of stone and would like to incorporate it in our design plans for giving our home a facelift — providing it's not going to blow our budget. How expensive is it?
Answer provided by: Jeffrey B. Hess, President, Signature Stone, Inc.
Because of its natural beauty and charm, it's easy to fall in love with the look of stone. Unfortunately, natural stone can be very pricey. When you consider how scarce stone is and that each stone has to be quarried, delivered, fitted, and installed separately, it's not surprising that natural stone is beyond the reach of most homeowners. There is, however, a popular and more affordable alternative—stone veneer.

Stone veneer is manufactured stone that can be created, delivered and installed at a fraction of the price of natural stone. Equally important, a quality veneer will look as beautiful and authentic as natural stone. At Signature Stone, our stone is designed by local expert mill workers, most of whom have worked with natural stone for decades. Handling and installing stone has given them a keen sense of what stone should look and feel like. In fact, our signature line of stone is well researched. Rather than offer any type of stone on earth, our stone is based on what's available locally—to match the look of other homes that use natural stone. Lancaster County and its surrounding area is a great source of inspiration for 200 year+ old homes. Our stone is very closely matched to that stone in texture, size, shape, color, and method of installation. In fact, many of our molds are handcrafted and custom designed so each piece looks different. Also, the color of our stone can be tinted to match existing natural or manufactured stonework on your home, or in the area.

While not all stone veneer is created equal, a quality veneer will look and feel real. A quality veneer will also be durable and should come with a warranty to back it up. (At Signature Stone, we offer a 30-year warranty ensuring that our product is built to last and retain its beauty.) Most importantly, keep in mind that from a durability and professional looking standpoint, the most critical part of the project is the installation. A quality firm will ensure that each detail, corner and edge of the product is perfectly installed.

As for applications, the most popular use of stonework is on exteriors where it can be used in conjunction with existing stone, brick or brick veneer, stucco, siding, etc. Stonework can be designed to be used to cover large areas, or just accent windows and doors. Other applications that are gaining in popularity include fireplaces and mantles where the stonework becomes the centerpiece of a great room. Another area of the home where we are seeing increased interest in stone is in outdoor spaces including pool areas, decks, patios, walkways, and staircases. Mailboxes, entryways, fences, and gates are other popular applications as are garden planters.

To see for yourself just how authentic stone veneer can be, we invite you to visit our showroom. We think you'll be amazed at its beauty, variety, and price.
In evaluating remodelers, what should i be looking for to ensure that I'm hiring a professional?
Answer provided by: Bill Patrick, 2007 President, Building Industry Assn. of Lancaster County
There are four critical characteristics that should be carefully evaluated before hiring a remodeler. I'll address each one separately.

• Experience. Ask how long the remodeler has been in business. Longevity suggests financial stability, which is necessary for the remodeler to finish the job and still be available if problems crop up after the job is completed. Also, the more jobs the company has completed, the more expertise the remodeler will bring to your project and the hidden surprises that remodeling typically entails.

• Reputation. Look to the remodelers' former and current customers to gauge the company's reputation. Obtain the names and phone numbers of customers you can call to get their impressions of the company's work and customer service. Call them and make personal visits to see the work they had done. Even better, get references from customers whose projects were similar to the one your family is planning. Also, go visit one of the company's jobs in progress to evaluate how they manage the construction process and how tidy they keep the job site. Ask whether these homeowners would hire the company again.

• Business Credentials. A good place to start your search for a remodeler is with your local builders association and its affiliated Remodelors™ Council. Groups like these help to keep their members informed about new products, construction techniques, business practices and industry issues. Participation demonstrates a remodeler's commitment to professionalism and to the remodeling industry. Many trade groups also confer professional credentials, such as Certified Graduate Remodelor (CGR), to those who meet their requirements, which is a positive indicator of the remodeler's reputation.

• Insurance. It is also important to verify that the remodeler carries workers' 36 - R&A MAGAZINE - SPRING 2007 compensation and liability insurance. Have the remodeler show you copies of both insurance certificates to protect yourself from liability in situations involving job site injuries or property damage resulting from the work being done on your home. If your goal is a professional remodeling project, then your best bet is to hire a professional remodeler. The extra cost will pay for itself in the satisfaction you receive while the project is in progress and during the many years you will enjoy the completed project.
We're planning a major renovation project and would like to include a security system — which we know very little about. What can you tell us?
Answer provided by: Jim Durkin, President, Choice Security Services
Basically, an intrusion and fire alarm system works off a CPU board, similar to a computer, which is placed in a control panel. At Choice Security System we attempt to locate the control panel in the basement out of sight. A keypad controls the CPU board and is located in a convenient location for the customer, such as near the garage entry door or bedroom. The keypad arms and disarms the system using a four digit number that the customer chooses. The fire system is always on and cannot be shut off. The control panel is also connected to the customer's telephone line.

When the siren is activated, it's loud—by design. At the same time, the CPU dials our monitoring station and we receive a signal informing us what device went off. In most cases, we dial the customers location, identify who we are and ask for their password. Once we identify that the proper password is given, we proceed accordingly. If an improper password is given, we dispatch the proper authorities.

With regard to fire systems, Pennsylvania passed a law that requires new residential homes to have a smoke detector in every bedroom and one on every floor. We also recommend placing a heat detector in the garage, near the furnace and attic. Placing a smoke detector in a garage may create false alarms with vehicle gas fumes. Smoke detectors are the best device for early warning of fire.

The siren must be heard clearly in the bedroom with the bedroom door closed. Most building inspectors have a device that measures the loudness of the siren. Our approach is to install smoke detectors that if one smoke detector goes off, they all go off. The objective of the siren is to wake everyone so that they can take appropriate action.

We also install smoke detectors that can be attached to our control panel. Therefore, if a smoke detector goes off and no one is home, a fire signal is still sent to us. We will then be able to dispatch the fire trucks. Fires can spread quickly, timing is everything. With regard to an intrusion system, each home is different. We can accommodate whatever the customer wants. In any case we give the customer recommendations and options which allow them to make an intelligent decision.

If you read the police statistics, most break-ins occur through doors or through unlocked windows. Some basement windows are very easy to kick in and then unlock. Our approach is to alarm every door that leads to the outside and into the garage. If the burglar attempts to come through the door, the alarm goes off and the intruder usually leaves quickly.

Today, windows are double-paned and have two locks. i can tell you that 50% of the homes I survey for potential customers, I will identify an unlocked window. If the intruder comes through an unlocked window, we can identify them with motion detectors. I usually recommend one motion facing the stairs leading to the 2nd floor and one in the rear of the house. If appropriate, I sometimes recommend a motion detector
for the basement.

As for your renovation project, we recommend that you contact a security company early enough so that they can coordinate their work with the other trade partners involved in your project. At Choice, we usually install after the electrician and the plumber and before the drywall goes up. If that doesn't happen, there is enough wireless equipment
that we can utilize.
Before signing a contract, how can we be assured that we are picking the right contractor? And once we decide, how can we minimize the stress and disruption that comes with the project?
Answer provided by: Joe Duff, Owner, Duff Builders
In selecting your contractor, the first thing you need to do is ask your prospective contractor for customer references—including phone numbers. The second thing you'll need to do is make those follow-up phone calls. Past customers will be great resources for your decision. Don't be afraid to ask your contractor to visit an ongoing and/or finished project. It's a great opportunity for him to show you firsthand his workmanship. Trust is essential between the homeowner and contractor, and references are an important step in gaining that trust. Ask the references if the contractor fulfilled his obligation and how he resolved problems. And lastly, communication is key. You and your contractor will be working together as a team, and having a strong communication base is vital to the success of your project.

In fact, how carefully you selected your contractor and how well you work as a team will play large roles in minimizing the stress and disruption of your project. The expectations of both the contractor and homeowner are important to discuss before getting started. More decisions and selections will be asked of you than you ever dreamed, so start early and get it out of the way as soon as possible. This will enable you to handle the few unexpected decisions that pop up—and still enjoy watching your project being built. Last minute decisions cause you and your contractor to play fire drill. Nothing quite compounds the stress for both homeowners and the contractor like having to make a decision in the 11th hour when panic starts setting in and you end up settling for something you really don't want. Changes to the scope of a project often alter the time frame and budget, so make sure you discuss with your contractor how he handles these decision changes. Again, make sure you communicate your expectations up front and ask for the same in return. A trusting, communicative relationship that goes both ways is often the best way to a wonderful building experience.
We just completed a major kitchen renovation and while everything was beautiful at first, we quickly noticed spots on the faucets that just won't come off as well as stains on the granite countertops. Could this be the effect of hard water that we hear so much about lately, and if so, what can we do?

Answer provided by: Don Mumma, Service Manager, Haller Enterprises, Inc.
Hard water is caused by the presence of dissolved minerals, like calcium or magnesium, in the water, which is very prevalent throughout Lancaster County. Many locals don't know about the effects of hard water because it is something they have lived with all their lives. You on the other hand, have now seen first hand the residue (also called scale) that hard water can leave behind.

Over time, hard water scale can clog your plumbing, which eventually reduces water pressure. It damages water heaters, dishwashers, washing machines, coffee makers and virtually all appliances through which water passes. The scale leaves spots or streaks on dishes, glassware, faucets and countertops. It also dulls the look of clothing, floors, sinks, tubs and even your hair! Hardness is measured in grains per gallon (gpg). According to the Water Quality Association, ratings of 3.5 gpg are treatable. To put that into perspective, you should know that the average rating for water in Lancaster and surrounding counties is about 15 gpg, although some areas, Lititz for example, can be as high as 21 gpg!

Haller Enterprises most often recommends Lancaster Water Treatment's Electronic Metered Water Softener. The softener is available in several models, which one is determined by the needs of your family and the hardness level of your water. All of these easy-to-operate units deliver softened water that washes brighter, rinses cleaner and feels a whole lot better.

When was the last time you had your water tested? If you have concerns about your water quality or taste, cal lour Service Department to schedule a free water test. Whether you have municipally treated or well water, we can test for iron, pH level, hardness and TDS (total dissolved solids) and propose treatment options.
We're hiring a professional plumbing contractor to remodel our kitchen and one of our bathrooms. Would we save money by supplying the materials for our project ourselves?
Answer provided by: Bill McDevitt, Branch Manager, HAJOCA Corporation
Before responding directly to the question, let's look at it from a different perspective. Could you save money by taking your own food to a restaurant and requesting that the chef prepare it for you? Or, could you save by taking mail ordered auto parts to the car dealership and asking their mechanic to install them? Well, actually, you'd likely consider those scenarios laughable, but you're not at all alone in wondering about your remodeling project.
To answer your question as straightforwardly as possible, based on industry experience, there would be little to no savings on the overall expense of your project by supplying your own materials. There are various reasons for this, as described below. However…that does not mean you shouldn't be involved in the selection process! By all means, you need to make informed decisions about what you want, because you'll be living with those decisions for years to come.
Plumbing professionals have historically done an outstanding job of connecting the links between them, the homeowner and their suppliers to provide the best quality products in the most efficient way. Do they make a profit in that process? Yes, but it's well-earned, and in the long run, it's minimal. They assume many responsibilities in that process, such as proper sizing, integration with existing systems, order scheduling, and most importantly, product warranties. They don't warrant something they haven't sold, and in the case of water-bearing products, warranties are EXTREMELY important!
So, in this age of Internet shopping, mass retailers, big-box home centers and buying clubs, you may find what you believe to be better deals on job materials, but in the long run, you'll save money and time by scheduling a visit to a local, professional showroom, and then letting your contractor take it from there.
Hajoca Corporation's Kitchen & Bath Showroom on the Fruitville Pike has been serving this community for decades, and though Hajoca recently celebrated its 150th anniversary, their showroom is cutting-edge for today's discretionary consumer. Work with professionals, save yourself the headache, then go out and enjoy a delicious, chef-prepared dinner!