featuring
Lancaster County Home Improvement Professionals
R&A Magazine: Ask the Experts » HVAC / Heating / Plumbing / Energy Efficiency

[ Click each Question for the Answer ]
We are looking to install a central air system in our home. How do I determine if this is the right solution for us and, if so, when is the best time to install the system?
Answer provided by: Chad Texter, Sales Manager, Haller Enterprises, Inc.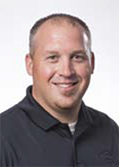 Installing a central air system is a proven way to heat or cool your home. Many times at Haller, we get questions about the difference between an A/C system and a heat pump. Both systems are similar: an A/C system only cools your home, while a heat pump cools your home but also heats it in the winter. A heat pump works by transferring warm air in or out of your home–in the summer it transfers warm air out of your home to keep you cool, and in the winter it transfers warm air into your home to keep you comfortable. A central air system uses hidden duct work to distribute warm or cool air evenly throughout your home, providing comfortable temperatures in all the rooms year-round. By transferring heat in and out of your home, a central air system is one of the most energy–effcient ways to provide heating or cooling.
A central air system is a good option for homes that have an unfnished basement or an attic that has at least 36-48 inches of clearance. Central air systems usually take 3-4 days to install, but this can vary depending on the number of rooms or the design of the home. Many times we receive questions about the ductwork being visible. The duct work will not be visible; the only things that would be seen are the vents inside your home and the unit outside - central air systems blend in nicely.
A central air system installation usually costs around $12,000; however, price can vary depending on the design and number of rooms in your home. The best time to install a central air system is in the winter months when the cost is lower by 5-10%. During the spring and summer months, pricing can be signifcantly more expensive and scheduling is limited. If price is a problem, Haller offers great fnancing options. Many customers ask what's the best brand to install. The answer is to have one of our HVAC Design and Sales Specialists visit your home for a free in-home consultation. Call our offce to schedule: 888.625.1500.
We just bought a home that's approximately 3-years old and already the freplace is leaking cold air? We like the idea of having a freplace so what can you tell us about replacing it? We know very little on the topic, so any advice would be helpful.
Answer provided by: Sam Jay Stoltzfus, Owner, LanChester Grill & Hearth, LLC
First off, I think it was a wise decision to choose a home with a freplace. Fireplaces consistently rank as one of the top features home shoppers are looking for. They are a design asset, allowing homeowners to stage sitting areas nearby—providing extra warmth in the colder months without having to crank up the heat throughout the whole house. Unfortunately, many homeowners like you soon fnd out that the freplace provided by the builder was more for looks than for functionality. A freplace that is leaking cold air not only makes the room uncomfortable, it makes the house very energy ineffcient.
As for replacement options you could completely remove the existing surround, façade, and freplace and completely start over with a beautiful new freplace and facade to ft your décor and style. Another option is to remove the freplace through the rear wall without disturbing the existing surround and façade at all. This usually costs considerably less, however it does limit the size and style of your new freplace as you must work with the opening size of your existing freplace.
As for what type of freplace to choose—gas, wood, or pellet—gas is by far the most popular. Gas freplaces are extremely versatile to locate and can be installed almost anywhere. For those that would like to convert a wood burning freplace to gas, a gas freplace insert could be installed. Most new gas freplaces these days use some version of the Burn Green Remote system. This system allows you to control not only on and off, but also control the heat output, flame height, blower speed, light intensity, turn the pilot on and off, and can even be used as your thermostat. And yes, most gas freplaces now come with a battery backup system which allows them to operate even during a power outage. Although the blowers and accessories such as lights will not work without power, you will be able to stay warm in your home and not have to worry about the house freezing until power is restored.
And where to start? I'd suggest a local freplace showroom that has many freplaces and options on display. Although a lot of research can be done online, when you want to make your fnal selections, nothing can take the place of being able to see the freplaces in operation. Your options will range from Traditional, Full View, Linear, and many others. The options are almost endless with various log styles, river rocks, driftwood, glass beads for the burner media kits along with various interior backgrounds, and many face options to dress up the freplace to ft your styles. One option that is gaining in popularity is the new cool touch DaVinci Fireplace (see our ad on the left). The DaVinci Fireplace is a completely customizable, from 3' up to 25' long in many shapes such as single-sided, 2-sided, 3-sided, 4-sided island, pier, both L- and U-shaped and more. They are sleek and contemporary and make a dramatic focal point in any room. With a spectacular presentation, they are great for any entertaining space. They are designed so you can use them year round—with or without heat output. With the patented Cool Touch Glass, you never need to worry about guests and children getting burned. It is a MUST SEE before you make a decision!
Here at LanChester Grill & Hearth, you can browse through our showroom where you can see the largest working Mendota freplace display in America. All told, we have over 50 working freplaces and stoves for you to see. Equally important, if not more, we have a knowledgeable staff that will be happy to answer any questions and help guide you through your decision in choosing the right freplace for your home and your style. Stop in and visit and let us help you!
What options do I have with an old fireplace installed by my builder that seems to let more cold air in than the heat it produces? It's obviously a lower end fireplace. Also, given the world of everchanging fireplace technology, can you bring me up to date on what's popular these days and why?
Answer provided by: Sam Jay Stoltzfus, Owner, LanChester Grill & Hearth, LLC
In response to your question as to what can be done about your old inefficient fireplace, you'll be happy to hear that we have a system in place where we replace builder–grade fireplaces with a beautiful energy–efficient Mendota fireplace that will solve your problem. We can remove your existing fireplace without removing the stone or tile around it and usually do it in one day. There's no mess and you have a beautiful new fireplace at the end of the day!
As for the changing technology, as with most things, there have been major technological advances in the world of fireplaces. As for popularity, propane and natural gas fireplaces are by far the most popular. Not only are they easy to use, they have also become very beautiful. Today's top fireplaces like Mendota and Fireplace Xtrordinair come in a wide range of styles with multiple logs and interior liners along with very attractive flames and a wide range of heat levels.
Fireplace Evolution–Today's Options.
When I installed my first gas fireplace over 20 years ago they were very basic with a simple flame between a few logs controlled by a switch or a basic remote. Simple logs, simple to install with a very basic pattern. Today some of the very simple ones are still available, however the industry leaders in fireplaces have very unique designs with a wide range of media available from oak, white birch, spruce, and driftwood logs to river rocks, glass beads, and crushed glass to give very unique fire designs we never imagined 20 years ago. Most of the fireplaces now come with accent lights inside to enhance your fireplace when it is not being used. They also have various interiors available as in red brick, gray brick, herringbone brick, stucco, ledgestone, mosaic tile, milano tile, various reflective panels and more. Most of them also come with a GreenSmart remote system which allows you to control the complete fireplace, raise and lower the flame, turn the rear burner on and off, turn the accent lights bright or dim, adjust the blower speed, and even turn your pilot on. The days of pushing buttons under the fireplace or reaching in with a lighter to light them are over!
Power Outages and Safety.
While these fireplaces need power at all times to keep the pilot lit, they do come with a battery backup pack in case of a power outage and work great as an emergency backup system. You will not be able to use the blower or the accent lights in a power outage but you will remain warm. Because they are a sealed direct vent fireplace they are very safe. Unlike the older natural vent systems that depended on a natural draft and room air for combustion, the sealed direct vent system draws outside air into a sealed firebox–eliminating the concern for carbon monoxide. The manufacturers do place a limit on how long they may burn without the blower–it may be 2 hours on, 30 minutes off, etc, depending on the instructions in the units' Owner's Manual.
Design Options–Traditional, Full–View, Linear
. A traditional fireplace will be more rectangle in design with louvres at bottom for access to the controls and blowers with louvres on the top for the air to blow out. A full-view fireplace has the controls tucked in the side allowing for full glass from the bottom to top with a small slot in the top for the blower to blow air out. A linear fireplace will be long and narrow creating a contemporary look. To help you decide which fireplace is right for you, please stop by our showroom where ou will see over 50 fireplaces and stoves on display with over 40 in operation. As the TV insurance spokesman would say...we know a thing or two...because we've seen a thing or two. We've been around since 1996 and like the insurance company, we've seen quite a few things. Who would have guessed, for instance, how popular our contemporary line of fireplaces would become here in good old traditional southeast PA? We installed our first contemporary fireplace in 2006 and now they are immensely popular. We even installed one in a log home! Regardless of your specific style, a quality fireplace that is properly installed will not only warm your house...it'll also help you get that warm feeling inside.
With winter's cold just around the corner, I find myself daydreaming about a cozy fireplace. With so many different types being advertised, how do I choose?
Answer provided by: Sam Jay Stoltzfus, Owner, LanChester Grill & Hearth, LLC
Well, you're right about having many options—there are plenty to choose from. Both fireplaces and stoves can be excellent heat sources. Then there's the more fundamental consideration of your fuel source–gas, pellet, or wood? Yes, there's a lot to think about.
GAS FIREPLACES AND STOVES
have become very efficient and beautiful in the last decade. When it comes to efficiency, Empire has the Mantis 93%, Mendota ranges from 82%– 86.4%, while the Travis line "Fireplace Xtraordinaire and Lopi" range from 80%-84% efficiencies. With the price of natural and propane gas today they have become a low–cost auxiliary heat for that hard to heat area or just to sit and enjoy the ambiance of a fire.
As far as looks are concerned, you get to choose from a traditional look with beautiful logs, a modern look with twigs, river rocks, or reflective glass beads, or you can choose a popular linear look for the more modern home. There are many ways to design them to fit your dècor. Dream outside the box!
As for controls, many operate with a GreenSmart remote. A GreenSmart remote enables you to control the flame height, turn the rear burner off, control the blower speed, control the brightness of the interior light, turn the pilot on and off, and can be used as a thermostat! The days of bending down and pushing ignitor buttons to light the fireplace are over!
Another feature that's worth considering is that a gas fireplace or stove can still work in a power outage by the use of a small battery pack. Although the blowers and lights will not work without 110V, they are approved to be used without the blower turned on and will still radiate heat through the ceramic glass.
One type that I'd recommend that you stay away from are those that are ventfree. We replaced so many with direct vent that I can't even count them! Also, I have seen many houses that needed to be repainted because of the by product from a vent free stove or fireplace. And to think that you are breathing the same air–yikes!
PELLET STOVES
are a great supplementary heat if you get the right one. Compared to a gas unit, there is more work involved with a pellet stove and the blower is noisier. On the upside, they are very cost-effective and they put out cozy, consistent heat.
I'd recommend staying away from a stove with a burn pot. Instead, choose one with a burn shelf with a horizontal feed, as it will mean a lot less maintenance and greater tolerability for lower quality pellets. Travis has one called the All Grade Pellet stove "AGP" which we have deliberately tried to clog with poor pellets and have yet to be able to do so.
As for maintenance, it varies with different brands. Any stove with a burn pot will require you to shut it off completely once a week to clean it. Those with a burn shelf do not need to be turned off to do weekly service unless you are using really poor quality pellets. My advice is to ALWAYS buy the best pellets available—it's worth the extra cost. As for the yearly maintenance, spring is the best time to get all the ashes and fly ash cleaned out. Not doing so, you will run the risk of having moister drawn in that can cause the inside of your stove to rust.
While pellet stoves are a great source of heat, you should ALWAYS have a backup heat source available. These stoves will not run without electricity and there could be some significant down time during a power outage or if parts need to be ordered.
WOOD STOVES
have also come a long way in the last 10 years. Efficiency ratings are much higher, they burn much cleaner, and some even have a GreenStart system which allows you (with the kindling placed in the proper position) to start them with the push of a button. They come in various types and styles, some are catalytic and some are non–catalytic with an Everburn system and some use both called a HybridFyre. Lopi leads the pack with their Cape Cod HybridFyre which is the cleanest burning, highest efficiency stove on the market today. It's also available with the push button GreenStart system.
A wood stove will burn with or without electric and if you happen to have free wood available it can be a great way to go. It does however require dedication and some hard work to cut and split the wood—but at least you are off the grid!
On a safety note, always make sure your chimney is clean and properly insulated so there is a little heat going up the chimney to keep it warm and the draft going. Also, make sure your insurance company is aware of your stove installation in case you would ever have a chimney fire.
As always, visit a local showroom and speak with an expert to discuss your plans and ask them to guide you to the product that is right for you and fits your style.
I would invite you to visit our showroom where you can see more than 50 stoves and fireplaces on display — many of them hooked up and operating. My experienced staff and I would be happy to answer your questions and help you in your decision making. Don't fret the upcoming cold...let us help you get and stay cozy.
After yet another brutal winter, what advice do you have to help reduce our utility bills?
Answer provided by: Vincent Youndt, President, Vertex Mechanical Inc.
High utility bills get a lot of people scrambling for cost-saving advice but it's not limited to the cold weather months–summer bills can be just as painful. What can you do? Here's some advice you will hear–even from the pro's—but be careful!
Use a programmable thermostat. Well maybe. Here's the thing. If you have a fossil fuel system such as gas or oil, you can do this, but you should never set back more than 5-6 degrees. The recovery period when it comes back on will make the unit run harder and it can take quite a bit of time to bring all your walls, floors, furniture, etc, back up to temp. Also never set back unless you are leaving for an extended period of 6 hours or more. For you heat pump owners, DON'T SET BACK in heating mode. You risk the chance that you will need the expensive electric banks to help with the recovery. That will quickly blow any savings you gained by setting back. In AC mode for any system, you should never set back more than 2-3 degrees. Any more will allow humidity to rebuild and that can result in higher utility costs.
Install a better filter. Be careful here. If you have a filter that is 1" thick, do not use anything that is rated higher than a Merv 10. The higher the Merv rating the more dense it is so that it can catch more of the dirt in the air. The problem here is that the higher density filters are very restrictive and can kill the performance of your system. If you are trying to go with a better filter to help with allergies or want a better indoor air quality, you should consult with a heating professional to help with this. There are really great filters out there that can do some really amazing things for you and your family, but it needs to be properly selected and installed to match your system and ensure the highest performance possible.

Professionally maintain your system. That's right. This is the simplest most cost effective way to make sure that your system is performing to its highest potential. It doesn't matter if your system is brand new or 15-years old, having a professional maintain this system is critical for maximizing efficiency and longevity of the system. This means more than just a simple filter change. That is just a start. A professional technician will check coils, refrigerant charges, airflow, and many other things. Any variances in any of these areas can mean big savings in your utility bill.
Consider more insulation in your attic. Adding attic insulation is easy and very inexpensive. You can quickly reduce your heating bill at a very low cost. In fact, for those of you who are the real do–it–yourselfers, you can go to Lowe's and buy a couple of bags of insulation and in some cases they will give you the blower for free.
Update your current system. Your heating and cooling system consume 70-80% of your energy bill. If your system is more than 12–years old, you may want to consider getting a quote from your local HVAC company. Most companies give these quotes free of charge, and you might be surprised at the savings of a new system. Also look for a company that offers you financing. Many will offer you same as cash deals which can really help spread out the payment to something that is much more manageable.
Soon we will be into the dog days of summer and before you know it, the heat will be oppressive. Don't wait until the last minute—call us today at 717.335.2633 to schedule an appointment. We'll make sure that your AC system is ready to go to work and running in its most efficient state. In most cases it will cost you nothing because of the savings you will see on your utility bill. At the very least you will have the assurance that your system is ready to take on the heat of the summer.
It happened again! I've replaced my water heater twice in the past 8 years. My wife and I debated about adding 'water heater replacement' to our envelope budget because it happens so frequently. We even added a water softener because we were told it would help, but that seems to have made it worse! I need some advice on extending the life of my water heater without adding another envelope to my budget. I can't afford another costly expense, help!
Answer provided by: J. Evan Graybill, Service Manager, J.G. Graybill Plumbing, Inc.
Many of us can relate to this problem and share your frustration! Replacing your water heater when it starts to leak will only solve the immediate problem. Fortunately, there are additional measures that can be taken to help extend the life of your new water heater and are overall more cost effective. A little known secret to having a long and happy life with your water heater is the health of its anode rod.

Anode rods have been part of water heater production for many years and they play an enormous role in the life expectancy of your unit. The purpose of an anode rod is to protect the exposed metal inside your water heater tank. Due to a process called electrolysis, the anode rod slowly, sacrificially breaks down to ensure the tank stays healthy and strong. There are many factors that can speed up the rate at which the anode rod depletes, such as hotter than normal water temperatures, a high volume of hot water usage, and water softeners. There are a few different types of anode rods and I can find the one that best suits your application.
An annual anode rod inspection will save you a lot of money and reduce the chance of an emergency service call in the future. Another option is to install an anode rod depletion detection device that monitors the condition of the anode rod. The device notifies you when the anode rod needs replaced, before it causes interior damage to the water heater. My mom, our office manager, encountered a similar scenario last year when her water heater had to be replaced after only six years. I installed the monitoring device on her water heater and it's giving her peace of mind knowing her water heater isn't corroding from the inside out. As long as her anode rod is healthy, her water heater won't be compromised by electrolysis.

Your anode rod is the first line of defense when it comes to protecting your home from water damage caused by a leaking water heater. Unfortunately, water heaters won't scream for help when water is oozing from the tank. This is very unsettling for many individuals, including myself. We offer a flood/leak stop detection device that will shut off the supply valve to the water heater automatically if it senses water. I rarely go down in my basement, and this device gives me the peace of mind that if a leak occurs in my water heater, the device would shut the water off automatically. As a plumber I've seen first hand what water can do to a home and it's not a fun experience.
In addition to your anode rod, locate the water heater owner's manual to read and learn about routine maintenance tasks that you can perform as a homeowner to ensure the highest efficiency and life for your water heater. Most water heater manufacturers have an on-line manual. If you can't find it, email me the water heater manufacturer, model number and serial number and I'll see what I can find for you.

J.G. Graybill Plumbing, Inc., offers a unique outlook; we would like to help you maintain your existing water heater, rather than sell you a new one when the underlying problem still exists. J.G. Graybill Plumbing is family owned and operated, so plumbing is in our DNA. Learn more about us on our website jggraybill. com or call us at 717.768.3276 so we can help extend the life of your water heater.
My water heater will soon need replacing and I've heard about the new heat pump water heater technology available. It claims to be more energy efficient and cost effective than standard water heaters on the market. Is this true? Can you explain how it works?
Answer provided by: John Michel, President, Haller Enterprises, Inc.
The answer is yes, it is true. There are several types of energy–efficient water heaters available that are more cost–effective than standard water heaters. The heat pump water heater system works by using the heat out of the ambient air in your house to help heat the water in your tank rather than using standard elements to heat the water; a far less expensive process than conventional systems.
The heat pump water heater works similar to an air conditioner in reverse in that it uses environmentally–friendly refrigerant and pulls heat from outside the storage tank to heat the water. Back up heating processes are also available for times of high demand.
The Voltex Heat pump water heater is Energy Star qualified and has a higher Energy Factor (EF) rating than not only standard water heaters but also all other Heat Pump water heaters in its class. For even more annual savings, this water heater provides multiple operating modes (Efficiency, Hybrid, Electric) to maximize efficiency and performance all while matching the user's heating requirements. The Efficiency mode is the most efficient setting, utilizing only the heat pump to heat your home's water while the Hybrid mode utilizes both the heat pump and the standard electric elements. The Hybrid setting helps to provide more hot water faster for those high demand situations. All three modes are easily accessible on the unit's electronic interface and can be adjusted by the homeowner to your current hot water needs.
Another advantage of the hybrid heat pump water heater is its ability to dehumidify the air surrounding the unit, making it favorable for basement installations. For many homes, a dehumidifier is needed to remove excess moisture from the basement air. As a byproduct of the Heat Pump process, this water heater helps to reduce the amount of basement humidity.
Haller offers homeowners a unique advantage over other companies; we specialize in the service and installation of virtually every system that affects your home's performance including HVAC, plumbing and electrical systems. For over 30 years, our experts have been helping you find the perfect home comfort solution for your needs. Call us at 717.625.1500, or visit hallerent. com to schedule a free consultation and find out how beneficial a heat pump water heater can be for your home and lifestyle.
Last year I purchased a new high–efficiency air conditioner and gas furnace for my home. I assumed I would save a ton of money, but instead, my electric and gas bills have gone up. I have had the installation company out many times to look at it but they can't figure out what's wrong. Do you have any ideas?
Answer provided by: Vincent Youndt, President, Vertex Mechanical Inc.
Your situation is not unique. We find many systems that are under performing and are not reaching the efficiency levels that are expected all the time. And in almost every case we find that the culprit is not the equipment but the duct system.
The duct system is a series of conduits that carry the warm and cool air from your air conditioning and heating equipment into your home and then take it back to the equipment. The comparison we use the most is to the circulatory system in your body. Your equipment is like your heart, the duct system like your veins, and the air moving through them is like your blood. We all know that if your blood is not able to move around your body like it should then you have big problems. It's the same with the system in your home. If air can't move it is not going to perform correctly or even fail. The ducts also control how much air is delivered to each room. The right amount of air will keep the room temperatures where they need to be. If ducts are damaged, improperly installed or the wrong size, they can cut your system's ability to heat or cool by more than half on hot or cold days, when you need it the most.
In order to know if your system is working correctly a trained duct work specialist needs to measure the pressure, temperatures and airflow in the system and compare that to the manufacturer's specifications and a design standard. We conform to the National Comfort Institutes (NCI) standards for duct work design.
By measuring, we can determine the overall system efficiency of your whole system and provide recommendations on how to improve the system's efficiency. According the National Comfort Institute (NCI) the average efficiency of a heating and cooling system in a house is 57%. The goal of any NCI–certified contractor is to get your system to 93% System Performance.
Fixing duct issues won't only lower the energy costs to heat and cool your home, it can also make your home safer, more comfortable and in most cases prolong the life of the system which will save you even more money.
"When you can measure what you are speaking about and express it in numbers, you know something about it. But when you cannot measure it or when cannot express it in numbers, your knowledge is of a meagre and unsatisfactory kind." — Lord Kelvin, 1883
If you have any questions or would like more information on this or on our vast array of other home comfort solutions, please don't hesitate to give us a call at 717.335.2633 or visit our website at vertex–mechanical.com
Why should I consider purchasing a generator for my home?
Answer provided by: Duane A. Heisey, Owner, Nolt Electric, Inc.
The past couple of years, we have seen an increase in natural disasters. Locally, we have been affected by hurricanes, ice and snow storms. In any of these situations, wide spread power outages can occur. Therefore, power companies work hard to restore power to their many customers as quickly as possible. However, restoring power takes time. Depending on the severity of the outage, restoring power could take days. If you live in an area that exclusively depends on electricity for water, sewer, heat, sump pump etc., the time spent without power can be uncomfortable. In some cases property damage from flooding or freezing will occur. If a power outage for several hours or days would be stressful to your health or wallet, installing a generator may give you an added peace of mind.
What type of generator is right for me?
There are three types of generators available: PTO driven, portable, and standby. Your choice of generator depends on: your comfort level with gas engines and electricity, financial means, and how much labor power you're willing to put in to manage your generator.
If you have a tractor equipped with a PTO, there are PTO driven generators that can be connected directly to your tractor. With this type of generator you would need to manage the tractors accelerator to acquire the correct voltage. These generators are most often connected to a whole house double throw switch. The advantage to a PTO driven generator is that you will not add another gas engine to maintain. However, there are several disadvantages, including needing the tractor for other tasks, the noise level, the quality of voltage output, and having to constantly check fuel availability during a power outage.
If you are looking for a more compact and inexpensive generator, there is a large selection of portable generators to choose from. These portable generators vary in their output from 1500 watt up to 15,000 watt. They also come with a wide range of power quality. These generators are easily stored and are the most inexpensive solution. The disadvantages are they can be difficult to start, (especially if using a pull cord) they can be noisy, they need to be re–fueled every 5–8 hours, and most are not large enough to power the entire home.
Standby generators, are permanently fixed to your home system, much like an outdoor unit for air conditioning. These generators are permanently connected to a home fuel source, (such as propane or natural gas), and operate using an automatic transfer switch (ATS). They are designed to automatically start after a power outage is detected and automatically turn off when utility power has been restored. The ATS controls the power to the whole house or to critical circuits, which are chosen depending on the size of the generator. The advantages of having a standby generator include: automatic set up for emergency, quiet design, and they give peace of mind, whether home or away that your home systems are running. However, standby generators can be expensive to install and they must be maintained annually.
How do I connect my generator to the electrical system?
A generator is connected through a permanently installed switch. A standby generator switch automatically connects to your power. PTO drive or portable generators have a manual switch and the connection is normally through an extension cord and a specialized outlet. For a smaller, portable generator, a panel is installed to focus on the critical circuits that need to be powered. This generator panel may have a switch installed in it or may utilize a breaker interlock to change power sources. For a larger generator, a manual switch, designed to control the power to your main panel, can be used to ensure that voltage will not be fed back into the utility power grid. A generator switch should be sized and installed by a qualified electrician.
Location—where should I install my generator?
There are several issues to think about when considering where to install your generator. First, one must consider proximity to the electric and fuel source. For a PTO driven or portable generator, the location must be easily accessible in inclimate weather and near a readily available fuel source. In a storm or power outage, you may not be concerned about how the generator looks from the street or neighbors house. However, during normal operations, (especially for a standby generator) asthetics may influence location. Finally, even though stand by generators are designed to reduce noise, noise plays a part in location consideration. You may not want to install a generator close to a bedroom or living room if power is out for several days. It's also recommended to place your generator 5 feet away from any window or vent and 18 inches away from the house to avoid carbon monoxide poisoning and fire hazards.
If you feel that having a generator would bring peace of mind but unsure of which direction to go or if you have any questions in general, please feel free to contact us for more information at duane@noltelectric.com or call 717.653.2331.
Without getting political, it seems like the weather is getting wackier and wackier. With the huge fluctuations in temperatures that we've seen the past several years, what can I do to ensure that my heating and air conditioning is there when I need it and operating efficiently?
Answer provided by: Joe Ranck, Partner, Robert H. Ranck Plumbing, Heating & Air Conditioning
Several years ago, I addressed in this column a question very similar to yours. It was actually March 14th, 2007, and the temperature was a near-record 78 degrees. Today as I write this we're getting fairly seasonable weather for late December. On the otherhand, it got up to 67 degrees a few days ago! Regardless of the wild swings in temperature, one thing has not changed. When we need heat or air conditioning for our homes, we need it! And we need it right then and there It is interesting that people panic more with the hot weather then they do with the cold weather. Thirty years ago few homes had central AC, but today we demand comfort year round. The delivery of AC has leap frogged ahead in its technology. Not only is the equipment light years ahead of the existing units, but the science of delivering the conditioned air to the desired space has been perfected. Today there is no excuse for having an uncomfortable room.
And, it's not just about comfort. Humidity control has reduced mold concerns to nil, systems are so efficient they can cut your utility bills in half. In addition, dust, dust mites, and spores that cause allergies can be removed from the air.
One such air purification product that we've been recommending to our customers is the "Air Scrubber". It helps to purify as well as disinfect the air you breathe by reducing approximately 90% of airborne micro-organisms. The Air Scrubber comes from technology based on NASA research developed for the International Space Station to reduce exposure of harmful contaminants to the astronauts living for long periods of time on the Space Station. And even though their research probably didn't test for it, the Air Scrubber does a heck of a job on those knock-your-socks-off smells we are frequently blessed with here in Lancaster County.
The bottom line is, regardless of the outside temperature or air quality, you can maintain your family's comfort and health by taking preventative measures. Heating and air conditioning systems should be checked and serviced regularly. Part of that check should include an inspection of your system (equipment and ductwork) to make sure it was installed and sealed properly. On the other hand, if the best equipment is installed by an untrained professional, that same house can become a victim of sick building syndrome and be a detriment to your family's health.
Choose carefully the contractor that services, installs, and creates your indoor living environment. The make of the equipment is the least important factor to consider. The contractor you choose is the key. Make all the right moves and surviving whatever Mother Nature throws at you will be a piece of cake.
For more information, please don't hesitate to give us a call at 717.397.2577 or visit us online at www.ranckinc.com.
In your last edition, there was a very interesting plug for an air purification system called the Air Scrubber. Quite frankly, the claims of this system seem too good to be true. Are they?
Answer provided by: Vincent Youndt, President, Vertex Mechanical Inc.
About a year and a half ago when I was first contacted by a company selling the Air Scrubber, I too was thinking that this system was too good to be true. They claimed they had a product that would deodorize, sanitize and clean the bad air in my home and make it smell fresh and clean while killing harmful bacteria and viruses. As a husband with four children, I can tell you I was pretty skeptical.
I agreed to a meeting with the company, mainly just to prove them wrong. They agreed to allow me to test the unit in my home and try it out. I installed the unit and decided not to tell my wife to see if she noticed any difference in the air quality of our home. One day she asked me if I had done something to our heating and cooling system because she thought the house smelled like "fresh sheets."
Okay, so the Air Scrubber passed the freshness test. But what about the other claims?
Anyone who has multiple children in school knows when one gets a cold or some sort of bug, the rest are almost guaranteed to follow suit. After installing the Air Scrubber, I noticed when one of them became sick it generally stayed with them and didn't spread to the rest of the family. Coincidence? Maybe.
So what about the elimination of odors? One day I made fish on the stove instead of the outside grill knowing my wife does not like me bringing that fishy smell into the house. Within an hour of making it the fish smell was gone. Unwilling to admit defeat, I said "Let's burn bacon!" so I could test both the smell and the smoke. It took about 20 minutes to create a nice blue haze in the kitchen. Incredibly, within 30 minutes there was no smell or smoke residue to be found. Another point for Air Scrubber.
The final test was my son, who has asthma and occasionally requires breathing treatments after an attack. To date, he hasn't needed a breathing treatment since the Air Scrubber was installed. While the first two tests provided impressive results, this one turned me into a believer.
The reason the Air Scrubber works so well is because it is built with the same technology developed and used for the International Space Station and is recognized as the exclusive Certified Space Technology by the Space Foundation in its category. In simple terms, it utilizes a cell to energize the air molecules as they pass through your HVAC duct system. The energized molecules, which have a lot of the same characteristics of hydrogen peroxide, go throughout the entire home via your duct system. As these energized molecules come in contact with airborne dust or viruses it zaps and sterilizes them and they fall to the floor for your sweeper. It also sanitizes all surface areas using the same process.
It's been a little over a year since I have been offering the Air Scrubber to my customers. Some are looking to get rid of smoke or pet odor. Others have allergies or asthma. Some just want to protect their families from colds and viruses. The feedback I received from them on the positive results has convinced me this product delivers on its promises.
Because I am so confident in the system and feel strongly it will improve the air quality of your home, I offer a complete refund plus the cost of installation to customers who don't see an improvement within 90 days. The Air Scrubber made me a believer, and I'm one of the toughest critics you'll find. To learn more, contact me at Vertex Mechanical at 717.335.2633.
We just bought a BIG old fixer upper with many, many rooms. Needless to say, the cost of heating scares me. We're very interested in installing/updating fireplaces, maybe even inserts, but don't know too much about them including whether they are energy efficient. What can you tell us?
Answer provided by: Sam Jay Stoltzfus, Owner, LanChester Grill & Hearth
We get a lot of these types of general questions — especially this time of year. With energy costs as unpredictable as they are, many homeowners are looking for efficient heating alternatives. Since your question is so general, perhaps it's best that I address it by going over specific questions that we hear the most.
I'm looking for a new fireplace insert for my existing masonry fireplace which is very inefficient. What is out there and how do I choose?
There are basically 3 options available––wood, wood pellets, or gas.
WOOD. If you are looking for independence from the grid and don't mind working you may want to install an efficient wood-burning insert with a blower. The downside is you need to keep split wood on hand and will need to remove ashes etc. If the work doesn't bother you, this can be a very low cost way to heat. WOOD PELLETS. If you are looking for a low cost way to heat without the work of a wood stove you may wish to install a wood pellets insert. This offers a lot less dirt, less ashes to deal with than a wood insert, and convenient 40 lb. bags to pour into the hopper. Avalon has an ALL GRADE FUEL pellet stove that is very user friendly and low maintenance. It can be equipped with a wireless wall thermostat for maximum comfort.
GAS. The most popular choice is a beautiful, high efficiency Propane or Natural gas insert which will give you a beautiful fire, high efficiency, and the convenience of a remote for operation. Mendota and Avalon have a GreenSmart remote that will turn the pilot on, main flame up and down, rear burner turn off, blower speed, accent light, and a GreenSmart thermostat. These units have many different face options to choose from.
What would you recommend for a new sunroom that does not have a chimney?
A free standing direct vent stove would be an excellent choice. They can be vented out a side wall or straight up thru the roof and are quite easy to install in both new and existing rooms. The Mantis by Empire is a super high-efficient unit that utilizes PVC pipe for the exhaust and can be vented in any direction and installed virtually anywhere.
What can you tell me about the new modern fireplaces I hear about?
Fireplaces today are designed to meet many different tastes and styles. Some have river rocks, drift wood, reflective beads, reflective glass, and decorative shapes. Some are linear in shape, some vertical, and some are your traditional configuration. They also offer various reflective interiors in copper, stainless, and black backgrounds. Most of the modern models will be a slightly lower heat output so you can enjoy the flame for a longer period of time while keeping the high efficiency intact. For a taste of what is available you may want to visit some websites. Mendota, Avalon, Empire, and Napoleon would be a great place to start.
I have a great room with a cathedral ceiling and would like a fireplace as the central focus and also for heat, what would you recommend?
I would definitely recommend a direct vent gas fireplace which can be vent thru the wall or up thru the roof with a fake chimney up the inside of the room for an impressive look. You could encase it with faux stone to give a rustic look. You can also use marble and a wood mantle surround or a faux limestone surround in very elaborate designs. If you can dream it, chances are very good we can design it.
Will I need to hire a separate contractor to install the framing and stone work?
Typically that decision is up to you the consumer. At LanChester Grill & Hearth we offer the whole package. We will do the frame work, install the fireplace and gas line, and have our own subcontractor to do the stonework.
Can I install a fireplace in my master bedroom?
Yes, you can put a fireplace in virtually any room in your home as long as it is a direct vent or electric fireplace. We have installed fireplaces in bedrooms, kitchens, dining rooms, bathrooms, and studios, just to name a few of the possibilities.
You have mentioned direct vent quite a bit, can you describe that system?
Yes, a direct vent system is usually a coaxial system with your exhaust pipe inside the intake pipe. For example: a 4" pipe inside a 7" pipe, the 4" pipe is the exhaust and the 7" pipe on the outside is the fresh air intake. The fireplace is a sealed unit that will not remove any air from your home or put any fumes back into the home. The systems are not dependant on atmospheric pressures and they can be vented almost anywhere. This type of system will not suck your room air as a wood burning or a natural vent gas unit would.
What can you tell me about a vent free fireplace?
Even though they are very clean burning it is still a fossil fuel that will put off some residue. They are not permitted in bedrooms and sleeping areas. One thing most people do not realize is that the owner's manual tells you to open a window slightly when you use them. Nobody wants to do that every time they light the fireplace. I have seen houses that have needed to be totally repainted from misuse or malfunction of a vent free unit. Remember, you will breath whatever this unit emits.
For more information, I invite you to call me or come visit us and experience our spectacular NEW showroom display!
My wife and I live in a rural area of Lancaster County. Sometimes the air quality is not the best, and even though we keep our windows shut, the smells sometimes are present in the home. What are our options to remove odors in our home?
Answer provided by: Joe Ranck, Partner, Robert H. Ranck Plumbing, Heating & Air Conditioning
The most effective product that we have found to work for our customers is the "Air Scrubber". It helps to purify and disinfect the air you breathe by reducing approximately 90% of airborne micro-organisms. It is technology based on NASA research that was developed for the International Space Station to reduce exposure of harmful contaminants to the astronauts living for long periods of time on the Space Station.
Will that also work on cooking odors? What about the musty smells in our basement?
Yes! It will eliminate cooking odors and musty smells in the basement. If you are noticing that your basement has a musty smell, especially during the hot and humid days of summer that is a good indication that the humidity level in the basement is staying above 50%. You should also consider installing a de–humidifier to remove the excess moisture from your basement.
Along with the odors, our children are always struggling with allergies; can this same system help control their allergy symptoms? If so, how? Is there a prescribed time that it needs to work before we can see improvement with their allergies?
Several of our customers, who have installed the "Air Scrubber" in their homes, have all but eliminated the effects of allergies allowing them to breathe more easily and enjoy a good night's sleep. The "Air Scrubber" does this by reducing bacteria, viruses, and airborne germs. You will notice improved indoor air quality in the first few days after the "Air Scrubber" is installed.
I'm interested in a product like this. What are some of the other things it will do for the air quality in my home? Will it remove contaminants from our duct work or even the surfaces in our home?
It will eliminate tobacco smoke, household and cooking odors, including vapors from gas appliances. It will destroy up to 99% of all surface bacteria, viruses, and germs, whether in your duct work or your household surfaces. It does this by releasing molecules when it is activated that will attract air particulates and airborne organisms like a magnet. It will kill them and clump them together to be trapped in your unit's air filter. Depending on your living environment, you may need to change your air filter more frequently.
Is this a system that requires a professional installation?
It is a system that works most effectively when installed in a forced air system (heat pump, central a/c, or gas or oil warm air). This allows you to "scrub" the air as it is circulated throughout the house throughout the entire year. There is also a standalone unit that is available, if you do not have a forced air system.

What is involved to get this installed in my home?
The "Air Scrubber" gets mounted in the "supply" side of your ductwork just above the furnace and evaporator coil and operates off of the furnace power. This means that when the HVAC systems fan is running the "Air Scrubber" is activated. Feel free to give us a call if you have additional questions regarding this product or about scheduling a unit to be installed in your home.
For more information, please don't hesitate to give us a call at 717.397.2577.
We were talking with our friends about a remodeling project on our house, and they said a federal energy savings tax credit from the installation of a geothermal heating system paid for them to vacation in Honolulu, Hawaii.If this is true, how can we benefit from such energy saving tax credits when we remodel?
Answer provided by: Robin L. Bodine, CPA/Partner and Donald Sauder, CPA/Senior Tax Accountant, Trout, Ebersole & Groff LLP
Residential energy–efficient property credits can achieve substantial tax savings for you when you remodel. Today, remodeling can pay–off for you with significant tax credit savings available for energy-efficient property. Yes, the perplexities of the Internal Revenue Code can work in your favor. For instance, if you elect to invest in a new geothermal heat pump system for your property, you can obtain a 30% tax credit. The credit is unlimited on costs and effective until December 31, 2016. Therefore, if you pay $28,000 for your new geothermal heat pump system, your tax credit you could use for a vacation when filing in a tax year before 2017, would be $8,400; or if you elect to save the tax refund, your cost of the project would be reduced to $19,600.
This energy–efficient tax credit is available for the installation of qualified geothermal heat pump systems on existing homes, new homes, and second homes, but not rentals. A qualified geothermal heat pump system is geothermal equipment with the following features: Uses the ground or ground water as a thermal energy source to heat the dwelling unit or as a thermal energy sink to cool the dwelling unit, and meets the requirements of the Energy Star program which are in effect at the time the equipment is installed. Labor costs associated with the installation of the geothermal heat pump system and any associated materials such as piping or wiring to interconnect to the home are also included for computation of the tax credit.
The credit is obtained on Form 5695 "Residential Energy Credits". The cost of the geothermal heat pump does add to your home's cost basis, so if you sell your property, you don't pay more capital gains tax for the value increase, but this basis increase must be reduced by the amount of the tax credit received. The residential energy efficient property credit can be used to offset both regular income taxes and the alternative minimum income tax (AMT); if the tax credit exceeds your income tax liability for the year, the remaining credit balance is carried forward into future years.
Qualified energy property such as small wind turbines and solar energy systems also has the 30% tax credit available, unlimited on costs and effective until December 31, 2016. So, should you decide to install solar panels or a photovoltaic system to power your homes electrical outlets, you can benefit from additional tax credits too.
Should you have any additional questions, don't hesitate to call us at 717.569.2900.
We have been hearing the term "automation" a lot recently and it seems to always be associated with turning household items on or off with an iPhone. Can you shed some light on this "automation" technology and explain the benefits of such a system?
Answer provided by: John Michel, President, Haller Enterprises, Inc.
Let me start by explaining what a home automation system can do. It is a term used for systems that can open a line of communication between different components in your home such as lights, thermostats, security, music, pool/spa, etc. It allows these components to talk to each other and create a home that can, in a sense, think for itself. For example, if you would like your lights to flash when your security system is activated by an intruder or fire, the security system would automatically tell the lights what to do. An automation system is also very convenient when you're getting ready for bed; your security system could tell your thermostats "I have been armed in night mode, please change your settings to bedtime temperature." It could also communicate with all of your TV's, music, and lights and instruct them to turn off. Different "house modes" can also be set up for the ultimate convenience which would allow thermostats, lights, music and pool/spa settings to change just by touching a button on your iPhone.
There are many energy–saving benefits when you decide to incorporate an automation system in your home. Lights, thermostats, and shades can be set on schedules based on your specific needs or based on sunrise and sunset. "Green modes" can be set to override schedules when you are not home so that less energy is being used. Some automation systems such as the Elan g! can even track your heating and cooling usage and help you adjust your thermostat schedules to be as efficient as possible. This allows you to reduce energy costs and remain budget friendly when utilizing these features.
Another huge benefit of today's automation systems is the ability to access and monitor equipment from anywhere in the world via various devices, such as a smart phone, PC, or iPad. The touch of a button enables you to turn off lights you may have forgotten about, disarm your security system to let a neighbor in while on vacation, check your security cameras, or even get the hot tub warmed up before you get home.
Not all automation systems are created equal. When selecting a company that specializes in automation, research the companies and their offers in advance. Be prepared to ask questions about their experience, ask how their services can benefit your home, and always ask for job references.
At Haller, we offer a unique advantage over other automation companies because we specialize in virtually every field that automation systems encompass, including lighting control systems and HVAC systems. For over 30 years, our experts have been helping you find the perfect home comfort solution for your needs. Give us a call at 717-625-1500 or visit www.HallerEnterprises.com to schedule a free consultation and demonstration from our home automation specialists. Haller will show you just how beneficial home automation can be for your home and lifestyle.
As a first-time homeowner, I freely admit that I know little, VERY little about homeownership and the various household responsibilities that go along with it. For instance, I know absolutely nothing about plumbing let alone heating, cooling and the other mechanical stuff that can go on the fritz . I don't even know what I don't know. Do you have any words of wisdom to share?
Answer provided by: Joe Ranck, Partner, Robert H. Ranck Plumbing, Heating & Air Conditioning
After 35 years in the plumbing and HVAC service business I guess it's about time for me to divulge some of our insider closely held secrets with all of you.
1.
Lancaster County is blessed with an abundance of superior plumbing and HVAC service businesses who deliver exceptional customer service. It takes a lot of effort for any company to remain in the top tier and that competition benefits you the consumer. Websites, Facebook, and Twitter are great but talking with your neighbor or a friend is still the best way to choose a company to work in your home on your mechanical systems.
2. Anode Rods.
Although you may not have ever heard of an anode rod it is the "sacrificial lamb" that prevents your water heater from leaking. Having it checked every 2–3 years and replaced as needed can double the life of your water heater. Water heater manufacturers don't spend a lot of marketing dollars promoting the lowly anode rod as they depend on leaking water heaters to stay in business.
3. Yearly Maintenance.
Having a professional thoroughly check your heating and cooling system on an annual basis can lengthen the life of your system, lower your energy bills, and prevent costly repairs. Although our business has grown over the years the emergency service calls have drastically decreased among customers who maintain their equipment. A small investment can result in huge savings, added comfort, and peace of mind over the years. A yearly check up for your plumbing systems can also yield big savings.
4. Low Flush/Comfort Height Toilets.
Low flush toilets finally flush better than the older ones and use less than half the water. "Going Green" at its best. Low flush/Comfort height toilets are 2" higher for greater comfort and are the only way to go when replacing your existing toilet.
5. Indoor Air Quality.
If your house is not the healthiest place to live because of high humidity, mold, dust mites, dust, or dry air in the winter, there are many solutions available. Lancaster County is one of the worst places to live with allergies. There are various solutions to make your life healthier and less stressful.
6. Dry and Itchy Skin.
The hard water that is so prevalent in our area may be the cause of the problem. A water softener that removes the calcium in the water will curtail the itching.
7. Preseason Deals.
February through mid May is a SLOW time in the HVAC service business. If you have the foresight to get your work done during this time period, you can save a lot of money. Our goal during this time period is just to keep our employees working. We have even been known to beg on occasion. We can skimp on price to get work because we know that profit will come later when the weather gets hot. For more information, please don't hesitate to give us a call at 717.397.2577.
In closing, a BIG THANK YOU to our wonderful customer base in Lancaster County who are for the most part (98%) fair, appreciative, and loyal.
My husband and I are planning to replace our boiler and would like to know if a high efficiency gas boiler would be a good investment?
Answer provided by: Harry Whittaker, Heating Department Manager, HAJOCA Corporation
Absolutely. With rising fuel costs and the availability of condensing, high efficiency gas products, the installation of a Burnham Alpine 95% gas boiler is a VERY wise choice.
Unlike boilers that have been around for more than 100 years, the new condensing technology that uses modulating firing can now match the load requirement based on outdoor air temperature. In the past, a typical cast iron boiler would come up to the temperature of the high limit control, which in most cases would be 180 degrees. A waste of fuel and energy to satisfy the thermostat setting on days when the temperature outside isn't that cold. Today with modulating step firing, the boiler can now fire in five stages, using less fuel to satisfy the thermostat.
For instance, a boiler with a 100,000 btu capacity would fire in 20,000 btu increments, based on the outdoor air temp. For example, on a 40-degree day, it may only fire at 20,000 btu's to provide a lower water temperature to satisfy the thermostat. As the temperature drops outside, the water temperature is increased inside, therefore maximizing the efficiency of the boiler. This technology is the latest in gas boilers and is proven to reduce fuel consumption. One thing to keep in mind is the importance of annual service. This not only keeps the equipment operating at its highest efficiency, but will also extend the life of the product. In most cases, this is overlooked and becomes a problem in time with lower efficiency and possibly, product failure.
In addition to providing heat at a high rate of efficiency, you can also include an indirect water heater such as the Burnham Alliance to maximize efficiency of your domestic water. These indirect tanks provide abundant water that's stored in an insulated tank that holds the hot water temperature for a very long time. Most sizes will only lose Y, degree in temperature per hour, using less fuel to produce your domestic water. In addition, these tanks come with a ten-year warranty as standard, and Burnham offers an extended "lifetime" warranty to the homeowner for an additional $100. Peace of mind for very little additional cost.
Hot water heating with a boiler is very flexible. You can heat multiple areas, at different temperatures. You could use it for producing domestic water, radiant heating, and snow melting. If you were having problems heating an area in your home, such as the kitchen, radiant heat would be a very good option. If you have access to the floor joists below, you could add radiant tubing in the joist bay, and circulate hot water through the tubing, warming the floors above. A great option, especially if you have hard wood or tile floors.
Whatever you decide on, keep in mind that you'll be supporting a local company by choosing Burnham. A company with a long history of producing high quality reliable products. Visit their website@www.burnham.com. You can also find a listing there for local contractors in your area.
With fall upon us and the cold wintery days not far behind, I am dreading the thought of my upcoming heating bills. What alternative, energy-efficient heating sources are available?
Answer provided by: Sam Jay Stoltzfus, Owner, LanChester Grill & Hearth, LLC
This is a timely question—one that we hear often this time of year. The fact is, there are several alternatives that would help cut your home heating expense while adding a cozy feel to your home. Here are some things to consider.
Can a gas stove or fireplace lower my heating cost?
Today's gas stoves and fireplaces are easy to use, appealing to the eyes and can help lower your energy bills as much as 25% and are controlled with either a wall switch or remote. The Mantis by Empire Comfort Systems is an outstanding 93% efficient and uses pvc pipe for the exhaust! Our Mendota line of gas fire places with the Burn Green System is the most realistic and beautiful flame on the market today and all exceed 86% efficiency! Our Avalon fireplace with the Green Smart remote system come in right with the leading brands with efficiency ratings up to 86% and many beautiful and unique styles to choose from. Most of these gas fireplaces do not require electricity to operate and will operate even in power outages.
Why would I choose a pellet stove?
If you are looking for an alternative source of heat without the hassle of cutting wood, hauling it into the house, and needing a full fledged chimney which limits where you can install it, then a pellet stove may be the perfect solution for you. Wood pellets are made from left over wood scraps from manufacturing plants and certain fast growing trees making them a 100% Green Product! *Minimal storage space needed (packed in 40lb bags or available in bulk) * easy to use control panel and some even have an automatic thermostat. * Even available in a window unit just like your air conditioner! Stop in and see it!) With efficiency ratings as high as 85% you may be able to slash your heating bill in half!
When is a wood stove the right choice?
If you are looking for financial freedom in heating your home at a fraction of the cost of oil, gas, or electric, a wood stove may be the answer for you. Beyond their cozy romantic glow and homey crackle, today's wood stoves produce low cost heat, burn clean and efficient, producing minimal ash and smoke. Today's wood stoves are becoming increasingly more efficient and easier to use. Vermont Castings has a wood stove with an 86% efficiency rating . In the near future we expect ratings over 90% and even having an electronic ignition system. Stay Tuned! Remember: when you choose the most efficient stove available, sized correctly for your home, it will pay for itself many times over and provide years of enjoyment and satisfaction.
For more information, please don't hesitate to give us a call. Better yet, come visit us and browse through our showroom for a first hand look at the numerous (and beautiful) options.
We just moved into a new house and I'm noticing white spots on my dishes when they come out of the dishwasher, what's a treatment to fix this home ailment?
Answer provided by: John Michel, President, Haller Enterprises, Inc.
Spotty dishes, low lather and buildup around plumbing fixtures are typical symptoms of hard water. Hard water is a common malady in many homes in the Central Pennsylvania area, however there is an easy remedy—a new water treatment system. Whether you have municipally treated water or well water, the first thing you'll want to do is get your water tested. There are many places in the area that can test your home's water for pH levels, iron, total dissolved solids and hardness. The test results will help determine what sort of treatment will work best in your home.
Because of the minerals found in Central PA, one solution for many issues is water softening. Water softening counteracts the hardness in water to prevent a build-up of lime scale. Not only does hard water make lathering up in the shower difficult, it also has a tendency to build up around plumbing fixtures and create hard water stains in your toilet, sinks and bathtub. Water softening equipment can eliminate the white build-up on fixtures, prevent hard water stains and soap scum, as well as extend the life of appliances and your water heater. In fact, softened water is 20-40% more efficient to heat, making it one more way to save money through energy efficiency.
If the taste of your water bothers you, one solution is a Reverse Osmosis (RO) water system. An RO system provides fresh, clean and better tasting water by reducing minerals and contaminants found in tap water. This system works by forcing water molecules through a semi-permanent membrane, where the contaminants are rinsed down the drain. Following this process the refined water is then routed to a special holding tank. An RO water system is one of the more convenient and economical methods of purifying water.
Bacteria and microorganisms can be another concern, especially in well water. An independent laboratory can perform a test for these organisms, and if they are found, an Ultraviolet Water Purifier can be installed. This piece of equipment helps eliminate harmful bacteria and organisms in your water, providing you with better tasting, healthy water. UV Energy destroys many forms of potentially harmful bacteria and viruses, such as E. coli, cholera, mold, algae and polio. By using a UV Purifier you will enjoy water free of toxins and viruses, leaving your water fresh every time you take a drink.
These are simple steps to ensure that the water you are drinking is safe and free of harmful bacteria. You and your family will be enjoying better tasting water in your new home. You will also notice that you are using less soap, because it's easier to create lather in the shower and your glassware will look new each time you take them out of the dishwasher.
Contact Haller Enterprises today to find out what water conditioning product is ideal for your home to help eliminate hardness and enjoy refreshing water right from the tap. Haller Enterprises — One Call... Handles It All! 717.625.1500 or online at www.HallerEnterprises.com.
Help! I want my home to be more energy efficient heading into winter, particularly after a summer of high cooling bills. When it comes to high efficiency heating and cooling, where do I start?
Answer provided by: Brent Hess, Sales & Marketing Manager, Groff's Home Comfort Team
When approaching energy savings, addressing heating and cooling costs is the natural first consideration. When you look at how much homeowners spend on energy bills each year (on average, around $2,200), nearly half the expense goes toward maintaining a comfortable, temperate environment.
The first step in creating your energy plan is conducting a home inspection of your own. Identify rooms that simply aren't comfortable and track your own habits. For example, are you constantly adjusting the thermostat? Programmable thermostats can provide significant energy savings by lowering the setting overnight or during the day while you're at work.
In addition, understanding heating and cooling lingo empowers homeowners when it comes to making decisions on upgrading or replacing existing systems:
SEER (Seasonal Energy Efficiency Ratio):
The higher the SEER rating, the more energy efficient a cooling unit will be during a typical season. Residential air conditioners currently being manufactured must have a SEER rating of at least 13, but to qualify for Federal Tax Credit must be 16 SEER.
EER (Energy Efficiency Ratio):
Measure of how efficiently a cooling system will operate at peak day operations (95°F). To qualify for tax credits, an AC system needs an EER rating of 13. Heat pumps must have an EER rating of 12.5. Both SEER and EER are important when choosing a product.
HSPF (Heating Seasonal Performance Factor):
Rating used for heat pumps. Again, the higher the HSPF number, the greater the efficiency and energy savings during a season. While models must have an HSPF of at least 6.8, an 8.5 is required to qualify for Federal Tax Credits.
AFUE (Annual Fuel Utilization Efficiency):
This percentage/measurement identifies how much fuel is being used to heat your home, and ultimately, how much is being wasted in the effort. While the minimum industry standard requires an AFUE of at least 78%, to qualify for Federal Tax Credit gas furnaces must be 95%, while oil furnaces and gas and oil boilers must be at least 90%.
Why do these ratings matter? If you have an older furnace, for instance, you may be running below the AFUE industry standard of 78%. Upgrading your system to at least meet the new standard will improve your savings. Updating to an even higher efficiency system (95%) will increase your savings even more.
Armed with a better understanding of your own home, as well as improvements necessary, it's time to seek out a reputable, licensed HVAC contractor, who has a good understanding of your community and will work with you to develop the right plan for improving your home's energy efficiency. They will provide advice on how to maximize what works and will recommend upgrades that will keep you comfortable, no matter the season.
Any investment requires some ongoing maintenance, not only to keep it in good working order, but also to encourage a longer life and greater efficiency. Something as simple as a dirty air filter, regardless of your SEER rating, will affect performance. Ignored for too long, dirt may build up and lead to the need for a more costly intervention. Best practices are to maintain a relationship with your HVAC contractor. Also, consider an annual service and maintenance contract, which covers the twice-yearly recommended service checks while offering additional benefits and discounts on future calls and parts.
Finally, the cost. While the initial investment may be more expensive than typical models or systems, the savings in reduced energy bills and long-term performance make up the difference. Ultimately, the EPA suggests that through a combination of the right systems, proper installation and regular maintenance, homeowners can expect to cut their energy bills from 20% to 50%. Also, talk with your HVAC contractor about potential tax credits (which are currently set to expire December 31, 2010), as well as possible manufacturer and utility rebates.
For more than 20 years, Groff's has been helping families in Lancaster, Chester and York counties live better with high efficiency heating and cooling, plumbing, and electric service and repair, along with bathroom remodeling. Call 717-464-9446 or visit www. groffs.com for more information.
I am planning to replace my water heater with a more efficient model, but we have an all-electric home. I've been hearing a lot about Heat Pump Water Heaters. What are they and will they help me save money on my electric bill?
Answer provided by: John Michel, Vice President - Service/Remodel, Haller Enterprises, Inc.
It's a great idea to consider efficiency levels when replacing your home's mechanical systems. According to www.energystar.gov, water heating can account for a whopping 14-25% of the energy consumed in your home.
The water heater market has been known over the last several years for improving efficiencies in gas and propane models. Many homeowners have been reaping the benefits with lower utility bills. But homeowners without access to natural gas or propane have had to watch in frustration while their electric bills rise.
Electric water heaters differ from their fossil fuel burning counterparts, because they are already highly efficient. Fuel burning water heaters gain efficiency by reducing the amount of energy lost during the fuel burning process. Electric water heaters are closed systems and the only way to increase their efficiency has been to increase the amount of insulation... UNTIL NOW.
Introduced into the market in 2009 is the Electric Heat Pump Water Heater. It looks much like a standard electric water heater, except for the small heat pump attached to the top. It works by extracting heat from the ambient air in the room, intensifying it with a condenser and transferring it to the water. The important part about this product is that it takes much less energy (aka money) to run the heat pump than the direct heating element in the water heater. So the more the heat pump portion is used, the lower the electric bill.
Each unit comes with a control panel that gives you the ability to decide what mode fits your lifestyle at any given time. If you have overnight guests and have an unusually large demand for hot water, you have the ability to change to electric only mode or a hybrid mode that will use both heating methods. Energy saver mode (heat pump only) will give you the biggest savings.
There are other bonuses to a heat pump water heater. As part of the heat pump feature, the area around the water heater will experience a cooling effect...which may help with overall cooling costs of your home in the summer. Dehumidification is another byproduct which is perfect for most basements.
Savings.
The Department of Energy estimates that the average household can save almost $300 per year on its electric bill compared to a standard water heater. In addition, the only electric water heaters that may qualify for the Federal Tax Credit of 30% up to $1,500 are solar and the heat pump water heaters! PECO and PPL Electric Utilities customers may qualify for additional rebates.
here couldn't be a better time—take advantage of the rebates and tax credits to start saving today. Don't delay— the tax credits for energy efficiency expire at the end of 2010. If you are interested in more information on this product or other ways to improve your home's energy efficiency, call Haller Enterprises today at 717.625.1500.
I keep hearing about federal tax credits for energy-efficient HVAC equipment. Is the financial payback worth the up-front investment? Who can help me make an informed decision?
Answer provided by: Susan Moyer, Owner, Cocalico Plumbing & Heating
There's lots of promotion surrounding incentives for energy-efficient HVAC equipment such as furnaces and heat pumps. The tax credit created under the American Recovery and Reinvestment Act expires December 31, 2010. Many contractors are pushing the program as a means to spur replacement equipment sales before a year-end rush. But selecting equipment that qualifies for the credit also means selecting a product with a higher price point.
Why? The federal program does not provide a credit for all energy efficient HVAC equipment. Instead, it has selected specific SEER/AFUE. A homeowner with an old unit at the 10 SEER level would see a comfort and financial benefit from upgrading to a 12 SEER. Often, these are in the middle of a price range. They do not, however, qualify for a federal tax credit. That means selecting a product with a higher, up front price point.
So is it worth it? For HVAC equipment, the tax credit is set at 30% of cost up to $1,500.00. The equipment must be installed in an existing home and in your principal residence. New construction and rentals do not qualify.
Equipment at 14-SEER or higher range in price. In Central Pennsylvania, you may find a qualifying product beginning at $4,900.00 for a heat pump, $2,600.00 cost for a furnace and $4,700.00 for a central air unit. (These are ranges only.) SEER, the manufacturer's brand, installation issues and your selected contractor all may impact price so you will want to factor these things into the equation when answering the question, "Is it worth it?"
When determining if your HVAC replacement equipment should fall within the energy-efficiency guidelines in order to benefit from the tax credit, you can also consider your monthly energy savings. Some manufacturers provide energy savings calculators on their web sites, which allows you to input variables related to your equipment and regular energy usage and then calculate the projected savings of certain equipment upgrades. Some contractors can help you identify savings as well. Also consider your long-term goals such as how long you plan to live in the home.
For the second question: Where can I turn for accurate information about this type of purchase? There are plenty of unbiased resources online that can help. Start with www.energystar.gov for FAQ's and credit information. As mentioned before, product manufacturers have valuable information, but remember that this may be skewed toward their own product line.
You should also speak to your accountant prior to making a purchase. While some contractors and manufacturers instruct you on how to apply for the tax credit, it's always a good idea to seek professional accounting advice before making a purchase that will impact your tax filing.
At Cocalico, we council homeowners to take their time when selecting an HVAC contractor. Interview up to three contractors. Ask your family and friends for referrals. When buying replacement HVAC equipment, it's important to purchase a unit that is right-sized for your home. A unit that is too large or too small will not provide the comfort you need. That means your decision should be based on more than just the tax credit and your projected monthly savings. Now is a good time to upgrade your HVAC unit. The current program may not be extended beyond 2010. But it's important to select a unit that meets your budget today as much as one that lowers your cost tomorrow. Choose wisely.
There has been a lot of publicity lately regarding Federal Tax Credits for the replacement of residential home heating and air conditioning equipment. We are considering upgrading our older system, but as we read through the tax credit guidelines, we've noticed that there are minimum efficiency requirements with terms such as AFUE, EER, SEER, and HSPF. What does all this mean?
Answer provided by: Larry Libonati, Branch Manager, Conestoga Heating Supply
That's a great question! If you're going to make the investment in a new heating/ cooling system for your home, understanding this terminology is critical for making proper equipment comparisons. This way, you'll know exactly what you're buying! Let's examine the four ratings that commonly apply to air conditioners, air source heat pumps, and fossil fuel (gas or oil) furnaces and boilers: AFUE, EER, SEER, and HSPF.

AFUE (Annual Fuel Utilization Efficiency) — This is a percentage rating (applicable to gas or oil fired equipment) that shows the amount of heat that is actually delivered to the home compared to the amount of fuel that is supplied to the furnace or boiler. In simple terms, a unit that is rated at 95% AFUE converts 95% of the supplied fuel into actual heat. The other 5% is lost during the combustion process (out the vent).The minimum requirement for the Tax Credit is: 90% for gas and oil boilers, 90% for oil furnaces, and 95% for gas furnaces.

EER (Energy Efficiency Ratio) — This number represents a measure of performance for air conditioning equipment and heat pumps in the cooling mode, but is often emphasized less than the more commonly known SEER rating. The difference between EER and SEER is that EER is calculated at maximum air conditioning load (95 degrees). That's why it is necessary to know both the SEER and EER ratings when comparing air conditioners or heat pumps. The minimum requirement for the Tax Credit is 13 EER for split air conditioners and 12.5 EER for split heat pumps.

SEER (Seasonal Energy Efficiency Ratio) — This is another measure of performance for air conditioning equipment and heat pumps in the cooling mode. It is the ratio of the total cooling output divided by the total energy input over the course of the season. It is important to note that this number is calculated using an outdoor temperature of 85 degrees. The minimum requirement for the Tax Credit is 16 SEER for split air conditioners and 15 SEER for split heat pumps.

HSPF (Heating Seasonal Performance Factor) — This is the measure of performance for heat pumps in the heating mode. It is calculated in a similar fashion to SEER and is divided to regions based on winter temperatures (we are considered Region 4). The minimum requirement for the Tax Credit is 8.5 HSPF for split heat pumps.

One factor that all of these ratings have in common: The higher the number, the more efficiently the equipment operates. Keep this in mind as you compare!

If you have any questions, or would like to be connected with a qualified HVAC professional, please call us at Conestoga Supply (717) 569-3246.
I have been hearing a lot about the benefits of geothermal for heating and cooling my home, but I am still unsure if geothermal is right for me. What's the best way to evaluate the investment?
Answer provided by: Brent Hess, Sales & Marketing Manager, Groff's Home Comfort Team
Because geothermal systems take heat from the earth to heat your home and transfer heat to the earth to cool your home, the system offers extremely high levels of efficiency. In fact, the U.S. Environmental Protection Agency (EPA) calls geothermal the most energy- efficient, environmentally clean and cost-effective system available today.

A big draw of geothermal is the ultimate cost savings. Nearly half of the energy used in your home will come out of the ground for free! In addition to the energy savings, geothermal systems are incredibly green. Heating your home with a geothermal system is up to 70 percent less expensive than heating your home with electric, oil or gas. If you plan on living in your home for the next 5 to 10 years, the monthly energy savings will easily pay for the cost of the system. If a move is in the near future, you will not realize a significant return on your investment, but it may help your resale value.

What's involved in the installation? The geothermal system is made up of underground pipes and a heat pump. Installing the pipes involves drilling wells and digging trenches underground in your yard. The pipes, which form a closed loop, are filled with water that acts as a heat transfer agent—transferring heat to and from your home.

Because the piping needs to be underground, digging the trenches are a must. Before scheduling the installation consider the following:

• How you use your yard. Plan the geothermal installation for a time when you typically spend less time outdoors. For some, the installation is best mid-fall or during the warmer winter months.

• Consider your 3-to-5 year plan. If a landscaping project is planned for the future, schedule the geothermal installation to coincide with that work.

• The type and size of your yard. Geothermal installation is most ideal for flat or gently sloped lots with accessibility. Properties with a lot of trees, severe slopes or limited space between neighboring homes make installation difficult due to the size of the equipment needed to move in and out of your yard.

Costs and tax credits
While the cost of a geothermal system can range between $15,000 and $30,000, government tax credits and utility rebates are making the investment much more attractive and affordable. In fact, over the course of five years the energy savings realized make geothermal more affordable than purchasing a high efficiency gas furnace or heat pump.

Homeowners who install a geothermal system qualify for a federal tax credit of 30 percent of the total installation cost through the residential renewable tax credit program, valid on systems installed before December 31, 2016. This credit generally offsets the cost of well drilling, and is separate from the $1500 tax credit for other high efficiency upgrades such as water heaters, windows, doors and roofs.

Groff's has been installing geothermal systems since 1993. For more information on geothermal systems or to learn if geothermal is right for you, contact Groff's Home Comfort Team at 717-464-9446 or email Brent Hess at brent@Groffs.com.
What is the one thing that a homeowner can do to reduce energy costs and increase value in their home?
Answer provided by:
Tad Shepherd, Regional Remodeling, Representative, Andersen Windows, Inc.
They can replace their patio door. This is usually one area of the home that has one of the highest traffic uses and can also be one of the homes biggest energy losers depending on the type of door they have.
After years of use these doors have a tendency to warp, stick, and deteriorate due to water damage or everyday use. And let's not forget the daily excessive heat gain or loss caused by early insulating glass panels. If your patio door falls into this category, replacing it is a sure and simple way to improve your home.
The latest designs deliver both style and performance especially when it comes to energy efficiency. Choosing the right one will not only save you money in heating and cooling bills, but also enhance the architecture of your room, let in natural light, and open the space to any exterior views. If your current door happens to be unusual in size, that shouldn't be a problem either since most manufacturers have custom capabilities now as well.
First Step
With such a wide range of options out there how does one go about picking "the right one"? Start by choosing a manufacturer with a brand name you can trust; one that offers time-tested, quality products and lasting warranty. Since patio doors are used often and subjected to inclement weather conditions, they experience a lot more wear and tear compared to other doors in the house. Before buying, make sure the manufacturer includes a good warranty and service network in case it's ever needed.
What To Look For
• The type of glass used in a patio door can make an enormous difference in your energy bill. For example: installing patio doors with low-e glass, a transparent heat-reflective metal coating on glass, can reduce energy loss by 30 to 50 percent. Low-e glass also blocks UV rays that can fade fabrics and damage furniture.
• Invest in products made from quality materials like clad wood panels and frames that provide strength and low-maintenance, and can resist the worst Mother Nature can throw at it.
• For an added level of security, choose a hinged patio door that offers a multiple-point lock system that locks the top, bottom and center of the door in one motion. Look for manufacturers that feature hardware with adjustable door hinges, easy locking mechanisms and a wide choice in hardware styles and finishes including fashion options such as satin nickel, oil-rubbed bronze, bright brass and polished chrome.
• Ideal for seasonal operation, retractable insect screens installed on the interior of hinged doors can, when not in use, neatly hide away into a small canister on the side of the door.
Creating A Look
Next, decide on a design. Regardless of whether you are updating your current doors or going with a completely different look, a patio door should reflect the style of the house while addressing a few practical concerns. It not only needs to be scaled to its surroundings, but should also be constructed of materials that are in keeping with the overall ambiance of the room.
Types of Doors
Gliding patio doors are a good choice when a projecting door would interfere with interior or exterior furnishings. Unlike the aluminum frames of yesteryear, today's gliding patio doors are available in a wide variety of contemporary styles in sleek thin frames, or for more traditional homes, space saving sliding French-styled doors in a classic wood design. When shopping for this type of door look for products with adjustable ball bearing rollers which help gliding patio doors feel like they're floating, not sliding.
Hinged or "French-style" patio doors are derived from an original 18th century French design called the casement door. Manufacturers have combined traditional craftsmanship with modern energy efficient technology to come up with a timeless classic, designed to fit into a wide range of architectural styles.
These doors have framed panels, with at least one panel capable of swinging in or out like a conventional door. When the door is designed to swing out of the room, this style can save up to 28 square feet of interior space. As with all doors, this design should be positioned within the natural flow of traffic in and out of your home.
The Green Factor
With more and more homeowners concerned about energy, going green is no longer for old hippies and tree huggers. That's why before you buy, it's important to do a little homework regarding a company's environmental commitment. Look for products that have a Green Seal certification, proving that energy savings can be a beautiful thing.
If you're in the market for a new patio door then go to www.andersenwindows. com where Andersen can help you choose a door that is right for your home. You can also contact me at Tad.Shepherd@andersencorp.com.
Everyone is talking about hybrid cars and saving gas. Is there a hybrid heating and air conditioning system for my home?
Answer provided by:
Dave Ressler, Sales Consultant-Partner, Ressler & Matteer, Inc.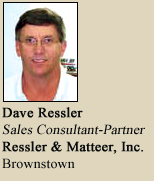 Yes, there is a hybrid system for your home or business. It involves a combination of an electric heat pump and an alternate heat source like gas or oil. Most homes built in the last 20 years have a central heating and cooling system that operates on gas or oil for heat and electric for air conditioning.

An air conditioner absorbs heat from the air in your home and moves it to the outdoors through a refrigeration cycle. A heat pump can reverse the process and absorb heat from outside and bring it inside. It's hard to imagine winter air heating your home, but the refrigerant is very cold as a gas and can absorb heat from air well into the teens.

Heat pumps have gotten a bad reputation in the past as being uncomfortable and inefficient. That is no longer the case. For example, at my house I have a gas/electric hybrid system. The heat pump heats the house until the outdoor air temperature reaches about 28 degrees. When the temperature outside goes below 28 degrees my thermostat automatically switches over to gas heating without me doing anything.

When I adjusted the change over temperature to a higher set point (36 degrees) my wife saw a spike in the gas bill and asked why. I explained the change and she didn't even know we had a heat pump. Our first home had an old inefficient heat pump which was not a good experience, so when she was happy with a heat pump instead of gas that is proof of comfort. A heat pump can be added to an existing oil or gas hot air furnace in place of the air conditioner very reasonably. The system will need a new thermostat for dual fuel change over and will include an outdoor sensor which gives you the outside temperature at all times.

A completely new system is more expensive but hard to beat for efficiency and comfort. Carrier offers the Infinity system with a two stage heat pump and a modulating variable speed gas furnace coupled with an Infinity Control (thermostat) that operates the equipment in response to indoor and outdoor conditions to maintain temperature within ½ degree.

If you want to know if a hybrid system is right for your home, call Ressler and Mateer, Inc. at 627-2627 and ask for Dave and I'll give you suggestions on hybrid comfort and a free estimate.
How do I know what is the right hearth product for my home? With everyone worried about the costs of heating, should I run out and buy something for supplementary heat?
Answer provided by: Beth Carr, Owner, MBC Gas & Fireplace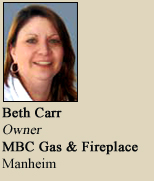 I would like to address the second question first. Everyone is worried, and with some good reasons. The price of gas and oil is going up, much more than what we are used to causing everyone to panic. I have people coming in almost shaking from their last heating bill. Does that mean you should run right out and purchase a bio-fuelor alternative heat source? Not necessarily.

First lets talk about the propane and natural gas units. Most units are between 78 - 87% efficient. That means for every dollar you are spending in heating fuel, 78 to 87 cents is coming back into your home as heat. They can also be thermostatically controlled, which means you can set the unit for 70 degrees which will allow the unit to cycle on and off, maintaining that temperature. An additional blower allows you to push the heat into other rooms, or even installing flow thru registers in the ceiling above the unit and into the rooms above allowing the heat to flow upstairs. A more controlled heat, especially in your living area, will allow you to control your costs, and give you the heat where you need it. The other benefit to a natural gas or propane unit is the fact that you do not have to carry wood in and out, clean out ash, worry about keeping it running. There are storage issues and delivery issues with alternative fuel that can also cause a great deal of thinking and planning.

Does this mean I am anti-wood or pellet? NO! I think pellet is a great source of heat, and I use a pellet stove to heat both of my showrooms. However, this being said pellet is not for everyone, there is a great deal of management with pellet, you need to be mindful of the quality of pellet product you purchase. Make sure that it burns as clean as possible in your home. The lesser amount of pollutants you put in your air the better. Also, wood stoves are wonderful, and I love the smell. Nothing like the smell of burning wood on a cold day. Efficient wood burning stoves or fireplace inserts can add a wonderful addition to a home that needs extra heat. The newer wood burning units, can be dampered to run smoothly and burn up to 8 or more hours a day. One cord of wood can provide almost 22,000,000 BTU's!!! Wow! The BTU's (which stands for British Thermal Units) is the amount of heat required to raise the temperature of 1 lb. of water by 1 degree fahrenheit. Whew! To make it easier, its a great way to compare the amount of heat output you can expect from your fireplace or stove. I have a worksheet that is from a government web site, that I will be glad to send to anyone that emails me at bcarr@mbcfireplace. net. It sounds very complicated, but its not. The amount of heat you would like to get from any unit, should also be weighed with the cost of the fuel, and the time it takes to prepare the unit or keep it running.

It is very important to research the products and ask lots of questions before you make the purchase. This leads me to the first question, How do you pick the right product for your home? There are many things to keep in mind when purchasing a stove or fireplace. What are you really expecting from this product? Are you looking for a focal point to increase the design element of your home? Do you need something that will provide you with more warmth this winter? How busy is your lifestyle? Are there small children in the home? Is there concern with Asthma or other breathing problems? These are just some questions I always ask clients when they first meet with me to help choose their fireplace. Most people do not know exactly what they want, and that's ok. Its important to sift thru ideas and see what would work. Exploring all your ideas and possible designs, helps us to put you in the right hearth product for your home. There are so many options and styles now, luckily the hearth industry has stopped and listened, they make a fireplace or stove to fit almost everyone's budget or style.

I believe that researching, talking, and planning is going to be the best way to save this winter. Whatever product you choose to use, make sure it fits your lifestyle. Don't purchase something without thinking it through the next years. It should be a unit that you enjoy for the next 10-20 years. The best place to start is with a local hearth specialty retailer, one that is willing to work with you and guide you to the product that best fits your needs.
How do I know when I should have my indoor air quality tested? I hear a lot about the value of "cleaner" indoor air. But I don't know if I need a test. And how can I make sure I don't buy equipment i really don't need?
Answer provided by:
Susan Moyer, Owner, Cocalico Plumbing & Heating
Good questions. Because you can't really see many of the ugly side effects associated with "contaminated" indoor air, it's hard to know when you need to have a test done. If you or your family members have allergies, get a test. If you take the "ounce of prevention is worth a pound of cure" approach to staying healthy, get a test. But there are other reasons to have your air tested as well.
The quality of your home's air is directly tied to health. It's natural for allergens, pollutants, dust and other particles to enter the air in our homes. And air circulation or heating/cooling systems can do a lot to filter harmful particles out of the air. But there are many factors that dictate taking extra steps toward purifying your home's air, beyond relying on the filtration systems included in your heating/cooling system.
Taking a close look at your personal or family's health is one way to determine whether or not you need an indoor air quality (IAQ) test. Common symptoms of contamination include: fatigue, headaches, nausea, scratchy throat, nasal irritation and some allergies. When these symptoms are ongoing, you may want to examine what's circulating through your home. And if you find your health deteriorating each winter, shortly after you winter proof your home and turn on your heating system, that may be another signal that it's time to analyze your air quality.
There's one other way to know you need your ducts cleaned and your air quality tested. Simply look up at your vents (if you have them). If they are dusty inside and out, it's probably time to take action. This dust is being blasted into your home – and your lungs – each time your home is being heated or cooled!
Improving your family's health is a major reason to ACT NOW and have an IAQ test done. But there are other benefits as well. Improving your IAQ can reduce utility bills by allowing your HVAC systems to work at higher efficiencies. And you'll experience improved whole-house comfort. Rooms will feel more temper-ate and you're more likely to resolve humidity issues.
As for the final part of your question: How do you ensure that you don't buy equipment you don't need? Here's what the Cocalico Plumbing and Heating team tells customers who call for this service:
1. Hire a contractor that uses unbiased, third parties to conduct its testing. Independent assessments help guarantee accurate results and trustworthy recommendations. Not a sales pitch for equipment you don't need from the contractor who will handle equipment sales, installation and service. At Cocalico, we use AirAdvice, a leading Indoor Air Quality testing company.
2. If your test results indicate a problem, ask your contractor if servicing existing equipment is a viable option vs. buying new equipment. Some HVAC contractors that specialize in IAQ offer service for existing systems in addition to new system sales.
3. Ask for customer testimonials. How many repeat customers does your contractor have? And how many happy buyers evangelize on their behalf?

Nine out of 10 homes have a problem with their indoor air quality. Chances are, you can make some improvements. If you're ready to improve your family's health, cut utility bills and just feel more comfortable all year round, schedule an unbiased test today.
My wife and I are adding an addition to our home. For insulation, we want efficiency as well as an environmentally-friendly product. Why is this NuWool product better than the others and what about its cost?
Answer provided by:
Steve Waller, Sales Representative, Lezzer Lumber, Harrisburg
Nu-Wool Engineered Cellulose Insulation is made from recycled newspapers. This environmentally friendly green insulation provides up to 40% savings on energy bills when compared to conventional insulation materials. According to the Department of Energy, between 50% and 70% of the energy consumed in the typical American home goes toward heating and cooling, accounting for a large chunk of the total energy bill.
Often too much air leakage means that a lot of this energy is being wasted. The density of Nu-Wool Insulation eliminates the voids and air pockets common with conventional insulation. Annual heating and cooling bills will be lower with Nu-Wool. So, while conventional insulation can sometimes cost less initially, Nu-Wool Engineered Cellulose Insulation not only saves on energy costs, it makes your house more comfortable. Walls, ceilings, and floors stay warmer in the winter and cooler in the summer, which helps maintain a uniform temperature throughout the house. For more information, call Lezzer Lumber in Lancaster at 717.393.3605 or in Harrisburg at 717.526.4781 or e-mail Steve Waller at stevewaller@lezzer.com.
With heating and cooling costs increasing, we are looking for ways to save energy in our home. Can window blinds and shades really make a difference?
Answer provided by: Jim Doran, Owner, Phillips Paint & Decorating Center
Although most homeowners don't buy them for this reason, there is no doubt that the use of window coverings can help make your home warmer in the winter and cooler in the summer. Not to mention the substantial reduction in ultraviolet rays which can cause your furnishings to fade.

Let's first consider some arresting numbers: 40% of the heat that escapes from your home leaves through the windows. And 50% of the solar heat that enters a room comes in through—you guessed it—the windows. Obviously, energy efficient treatments can translate into considerable utility bill savings, especially if your windows are on a cold north exposure in the winter or a sun-saturated west wall in the summer.

The most energy efficient treatments feature a honeycomb fabric construction. The cells actually trap the hot or cold air, decreasing the intensity of the temperature as it enters the room. A honeycomb shade with a triple cell construction will increase the energy efficiency of a single pane of glass by five times and more than double the energy efficiency of a double-glazed window.

These super efficient shades can also be specially manufactured for use in skylight windows. They will allow a soft filtered light to enter the room while keeping out the scorching heat all summer long.

Plantation shutters are extremely popular right now and they also do a great job of keeping out cool drafts from windows and sliding doors. Since wood is naturally insulating, they also can help keep rooms much cooler in the summer as well.

If honeycomb shades or plantation shutters don't suit your taste, many other window coverings also protect from the heat and cold. Vertical blinds, woven wood shades, and Silhouette® Window Shadings are some of the many other energy saving products to choose from. And they too can help filter out over 95% of the sun's damaging UV rays which means your furniture and flooring will last much longer without fading. An experienced window coverings dealer can help guide you to the products that will maximize energy efficiency while beautifying your windows.
I just received information about purchasing an extended warranty for my new heating/cooling system. Is it really worth the investment or just a scam to get more money out of me?
Answer provided by: Don Mumma, Service Manager, Haller Enterprises, Inc.
An extended warranty protects your investment for the long run. It's a small price to pay for your peace of mind. It covers parts and labor for any repairs that you could face as your equipment ages. Major parts are typically covered under the manufacturer's limited warranty, which is packaged with your equipment, but the labor for replacement is not. This is where an extended warranty can more than pay for itself— in fact, it can save you a bundle of money.

Parts can be cheap in relation to the actual time it takes a skilled technician to make the repair. And as you know, these rates will only increase as time marches on, so think long and hard before you pass up the opportunity to purchase an extended warranty.

Please note that routine maintenance is required as a part of any extended warranty program for your heating/cooling system. Repairs that are required due to lack of routine maintenance are not covered and will be rejected by the manufacturer. If you decide to invest in an extended warranty, don't stop short by neglecting the required maintenance to keep the program intact. Check out our Haller Preferred Customer Programs (PCPs) which allow you to select a maintenance agreement that fits your needs. For more information about extended warranty coverage for your home heating/cooling equipment, please call the Haller Service Department or contact us via email at svcreq@hallerent.com.
What can I do to survive global warming?

Answer provided by: Joe Ranck, Partner, Robert H. Ranck Plumbing, Heating & Air Conditioning
As I write this on March 14th, the temperature is 78 degrees and threatens to be a record high for this date. If it is 78 in March, how will I ever survive the upcoming summer? Before you go for the Prozac, breathe in deeply and try to relax. Al Gore has been told by his scientist's friends to back off a bit, because weather as we know it will remain about the same, plus or minus a ½ degree. But on the other hand, even if Al Gore is wrong, there will be many hot and uncomfortable days ahead of us this summer. It is interesting that people panic more with the hot weather then they do with the cold weather. Thirty years ago few homes had central AC, but today we demand comfort year round.

The delivery of AC has leap frogged ahead in its technology. Not only is the equipment light years ahead of the existing units, but the science of delivering the conditioned air to the desired space has been perfected. Today there is no excuse for having an uncomfortable room. Humidity control has reduced mold concerns to nil, systems are so efficient they can cut your utility bills in half, and dust, dust mites, and spores that cause allergies can be removed from the air. Your house can be cleaner and healthier then the great outdoors, if your system (equipment and ductwork) is installed and sealed properly. On the other hand, if the best equipment is installed by an untrained professional, that same house can become a victim of sick building syndrome and be a detriment to your family's health.

Choose carefully the contractor that services, installs, and creates your indoor living environment. The make of the equipment is the least important factor to consider. The contractor you choose is the key. Make all the right moves and surviving this aspect of global warming will be a piece of cake.
I am considering upgrading my HVAC system. With so many options available today, how do I know which system is best for my home?
Answer provided by: Vincent Youndt, President, Vertex Mechanical
When choosing the right HVAC system, you'll need to consider both the construction and condition of your home. Even before choosing your heating and cooling system, you will need to examine two important factors: insulation and infiltration. If you have a very old home, you most likely have very little insulation, if any, and your windows may be very leaky—allowing for outside air infiltration. Adding proper insulation and replacing windows in your home will greatly improve the heating and cooling efficiency of any HVAC system and will be worth the investment in the long run. Now let's consider the different HVAC system types and the pros and cons of each.

Heat Pumps. The most economical way of heating a home is with a heat pump. However, these systems have what i consider an unmerited reputation of being cold and drafty. I am convinced that this ill repute is due to faulty installation and bad duct design. Today, most contractors perform precise duct design calculations which make a heat pump system feel just about as comfortable as any other heat. The cost of a Super High Efficiency System such as 15+ SEER may not be worth the additional expense over a 13 SEER system. Ask your HVAC salesperson to do a cost of operation comparison between the two systems to see how long it would take to pay off the additional expense. If the payback is under 8-9 years, you should consider it. Anything over 10 years is probably not worth the additional cost, considering the average 12-year life span of most air-to-air heat pump systems.

Fueloilor Gas. Either of these fuel systems are good choices if you have a large home with insulation and/or infiltration issues. They have potentially fast recovery if you want to use a set back/programmable thermostat. The cost of operation is about the same between oil and LP because LP is a bi-product of oil. If you have the availability of natural gas, it is hard to beat. It is the most economical way to heat and you never need to refuel a tank. Gas furnaces are also very efficient, very reliable and require very minimal maintenance. Oil furnaces provide you with a lot of BTU's per gallon, however most fuel burners are only running at 83%-87% efficiency and require maintenance and cleaning on a regular basis.

Geothermal and Radiant In-Floor Heat. These two heating options are ideal in certain applications. Since an explanation would require a much lengthier description than this column allows, I suggest that you consult with your heating and cooling professional for more information.